Illinois Lottery launches new instant ticket for police memorial fund
5/14/2019, 9:44 p.m.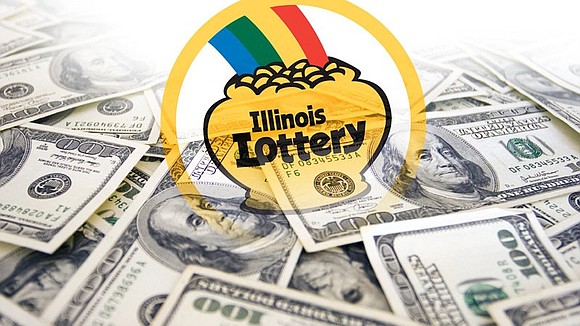 The Illinois Lottery is celebrating the unveiling of its new police memorial instant ticket, Blue, which benefits police memorials across Illinois and the families of fallen law enforcement officers.
"The Illinois Lottery is proud to support such a worthy cause with this ticket that helps honor the men and women who put their lives on the line to protect the people of Illinois," Illinois Lottery Acting Director Harold Mays said.
The Blue ticket costs $2, and players can win up to $20,000. It was designed in collaboration with the Chicago Police Memorial Foundation, the Illinois Police Officers Memorial Committee and the Illinois State Police Memorial Park Fund. All of the profits from the ticket will be divided evenly among the three foundations.
"The Chicago Police Memorial Foundation is an invaluable resource for the families of fallen Chicago police officers," said Philip Cline, Executive Director of the Chicago Police Memorial Foundation. "This new Illinois Lottery ticket will be an important part of supporting the Foundation's mission moving forward. I know I speak for families all across the city when I express my gratitude for the Lottery's involvement here."
Funds from the ticket can be used to build and maintain police memorials, hold commemorations and provide scholarships and assistance for families of fallen officers or those officers who have been injured on the job. Funds also can be used to purchase or replace bulletproof vests to be used in the line of duty.
"We are grateful to the Illinois Lottery and players across the state for their support of our officers and their families through the Blue police memorial ticket," Illinois State Police Director Brendan Kelly said. "Playing this ticket really makes a difference for the families of the fallen and the troopers serving our state every day."
"The Illinois Police Memorial holds special meaning for the law enforcement community across our state," said Dave Johnson, President of the Illinois Police Officers Memorial Committee. "Recently, we recognized the sacrifice of two of our fallen officers at the Memorial. In this time of reflection, it is heartening to see the support for our officers that this Lottery ticket represents."
The Blue police memorial ticket is the newest addition to the Illinois Lottery's portfolio of instant tickets that support special causes. Since 2006, Illinois Lottery specialty ticket sales have raised more than $50 million for special causes throughout the state. This is the first new ticket to be added to the specialty cause portfolio since 2015.
The ticket is available for purchase at more than 7,200 Illinois Lottery retailers across Illinois.
For more information on the ticket and how it will benefit officers and their families across the state, visit https://www.illinoislottery.com/giving-back/specialty-tickets/blue-police-memorial.