Think big Illinois applauds passage of Fair Tax Amendment
5/30/2019, 1:05 a.m.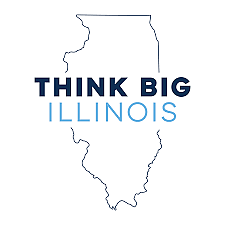 Think Big Illinois Executive Director Quentin Fulks released the following statement after the House passed the fair tax amendment, putting it on the
ballot for Illinois voters in November 2020:
"This is a great day for Illinois voters, who will now have the opportunity to decide on the ballot in November 2020 if they want a tax system that works for everyone, not just the wealthy few. Think Big Illinois commends the lawmakers who supported the fair tax and the tireless advocates across the state who have fought for years to give Illinoisans the chance to make their voices heard on such a critical issue.
"The fair tax will lift the burden off our middle and lower-class families who are disproportionately hurt by our current unfair tax system by making the wealthy finally pay their share. It will bring desperately needed revenue into our state, which can go toward funding our schools and bringing them up to the standards we want our children to learn in.
"Think Big Illinois is ready to make that case to voters in the weeks and months ahead. We're confident that when voters hear the facts surrounding the fair tax, they'll support it on the ballot.
"We look forward to making the fair tax a reality in our state and marks an important step toward making that happen. Think Big Illinois remains committed to standing alongside our working families as this fight enters its next phase."
Think Big Illinois is committed to fighting for progressive policies and supporting the changes necessary to help repair the state. Think Big Illinois believes in pursuing policies that help all working families, including investing in quality education for our children, expanding access to affordable healthcare, passing a progressive income tax, fighting for women's rights, investing in our state's infrastructure, helping seniors retire with dignity, and creating a fair and equal criminal justice system.
ThinkBigIllinois.com www.thinkbigillinois.com.