Joliet Mayor visits Taft students
11/5/2019, 3:26 p.m.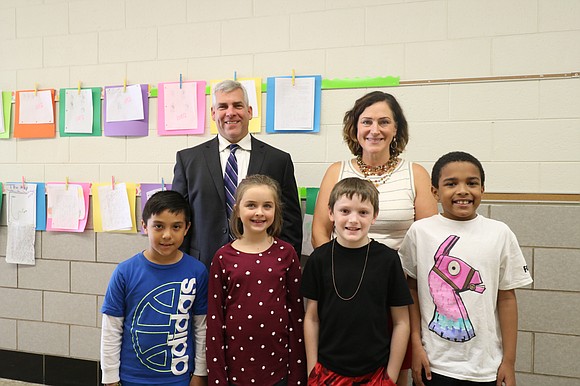 Joliet Mayor Bob O'Dekirk recently visited with third grade students at Taft Elementary School. The students were learning about communities within Illinois in social science and gained a better understanding on how the city of the Joliet works. The mayor also talked about his responsibilities and answered their questions. After his visit, Mayor O'Dekirk took pictures with Taft Principal Carol Paul and students (from left to right) Christian Aguirre, Kerrigan Simpson, Travis Blatzheim and Jordan Jackson.