Barbara Gaines stages Shakespeare's story of young love amidst senseless violence
11/6/2019, 3:31 p.m.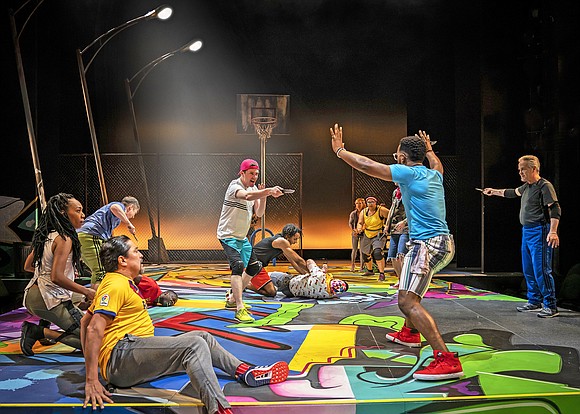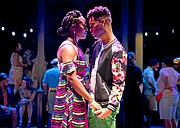 A city, two households, and a hatred so old that no one remembers its cause. Defying the barriers forged from their families' enmity, Romeo and Juliet risk everything for love. Shakespeare sets his immortal tale against a community uprooted by conflict—as resonant today as it was 400 years ago. Armed only with their extraordinary capacity for love and imagination, Romeo and Juliet dare to inhabit a world where hearts are not ruled by hatred. In the uniquely personal setting of CST's Courtyard Theater, Artistic Director Barbara Gaines and her 25-person cast will make you feel every spark of emotion as tempers flare, families brawl, and love blazes. The production features Edgar Miguel Sanchez and Brittany Bellizeare as the star-crossed young lovers, joined by a talented ensemble cast, which includes Nate Burger, Cage Sebastian Pierre, Sam Pearson, Betsy Aidem, Darlene Hope, James
Newcomb, Lia D. Mortensen, Dale Rivera, and Brianna Buckley. Production Photo 01: Juliet (Brittany Bellizeare) and Romeo (Edgar Miguel Sanchez) risk everything for love in Chicago Shakespeare Theater's production of Shakespeare's Romeo and Juliet, directed by Barbara Gaines, October 31–December 22.