Governor promotes Rebuild Illinois Funding
11/6/2019, 3:50 p.m.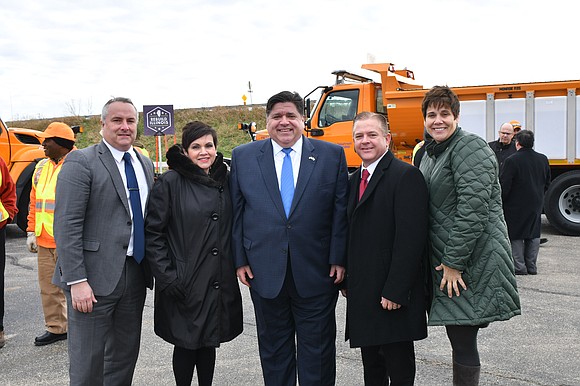 Governor JB Pritzker and the Illinois Department of Transportation were on site Wednesday to announce the $181.4 million investment into a new I-55 interchange at Airport Road/Lockport Street and IL 126 in Romeoville.
"We are grateful for the governor's support as well as our legislators on getting this funding approved," said Mayor John Noak. "This project will greatly enhance the traffic flow as well as the safety along the I-55 corridor."
In addition to the new interchange, Romeoville previously reported other improvements including Route 53 resurfacing and ADA improvements from Joliet Road to Belmont Drive, new shoulders from Murphy Drive south to Renwick Road, and land acquisition for a pedestrian crossing at Normantown Road and Route 53. For more information on other projects in the plan, head to the state's official website, illinois.gov.