Residents encouraged to claim cash, property that belongs to them
11/6/2019, 8:51 p.m.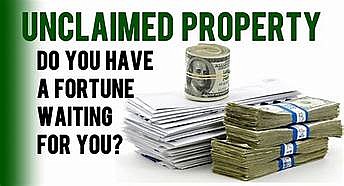 $3 Billion in unclaimed property available to Claim at www.illinoistreasurer.gov/ICASH
A statewide advertising and direct mail push began this week to reunite Illinois residents with more than $3 billion in unclaimed property, Illinois Treasurer Michael Frerichs said.
Frerichs drew attention to this advertising and mail blitz to reassure residents that this is legitimate and not a scam.
"We hope our advertising and direct mail efforts encourage residents to claim their cash and property," Frerichs said. "We are continuously trying new ways to spread the word about unclaimed property and make the claims process easier and faster."
This specific U.S. mail effort is an attempt to connect thousands of Illinois residents with more than $77 million in cash that has been recently reported and remitted to the Illinois treasury. In Fiscal Year 2019, which is July 1, 2018 to June 30, 2019, the treasurer's office fulfilled approximately 236,000 claims worth more than $239 million. By comparison, approximately 116,000 claims were fulfilled in Fiscal Year 2018 ($180 million returned), 58,000 claims in Fiscal Year 2017 ($159 million returned), and 53,000 claims in Fiscal Year 2016 ($155 million returned).
In Illinois, the state treasurer is tasked with safeguarding unclaimed property, such as unpaid life insurance benefits, forgotten bank accounts and unused rebate cards. Illinois holds more than $3 billion in unclaimed property. The state treasurer is legally required to return the property to the rightful owners no matter how long it takes. Individuals can search the state treasurer's database for their name or the name of their business or non‑profit at www.illinoistreasurer.gov/ICASH Because the treasurer's office accepts unclaimed property twice each year, Frerichs encourages individuals to search the database twice each year.