Will County Judge issues ruling on April 2019 VVSD Board Election
11/6/2019, 2:42 p.m.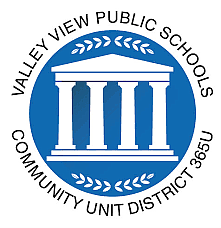 Will County Circuit Court Judge Roger Rickmon has ruled on an election recount for a seat on the Valley View School District 365U Board of Education. The result of Judge Rickmon's ruling is that Mr. James "JT" Boudouris has been declared the winner of the April 2019 election.
The results of the election had previously shown Dr. Sandra Carlson received 3,294 votes for the final available seat on the Board while Mr. Boudouris received 3,291 votes. Mr. Boudouris contested the election results and subsequently filed a petition for a recount in the Will County Circuit Court.
Following the review of the ballots, Judge Rickmon heard further evidence, and examined contested ballots and found that eight ballots were incorrectly counted and should not have been allowed under the law. As a result, Judge Rickmon ruled today that Mr. Boudouris had 3,291 ballots cast in his favor to Dr. Carlson's 3,286.

Judge Rickmon declared Mr. Boudouris the winner of the April election by five votes, and administered the oath of office to Mr. Boudouris to serve as a board member effective immediately. The District extends its gratitude to Dr. Carlson for her time as a member of the VVSD Board of Education.