Gallery Seven hosting local artist's work
11/11/2019, 7:40 p.m.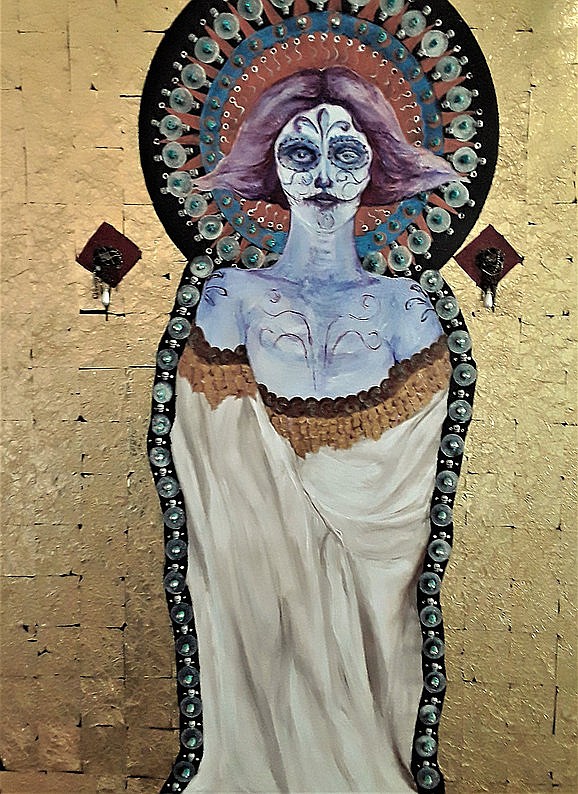 During the months November and December, Gallery Seven, in the historic Gaylord Building in downtown Lockport will host an exhibit of the paintings of Lemont artist Dean Nikolay Thompson.
Thompson is a 1973 graduate of the Art Institute of Chicago where he majored in Glass and Ceramics. Entitled "From the Past to the Present" the exhibit features paintings completed over some forty years of Thompson's artistic career while he worked as an architectural millwork installer on Chicago's Gold Coast.
Thompson's paintings contain three themes which combine in ways that seem surprisingly natural; the Mexican Day of the Dead, (Día de Muertos), female figures suggestive of the paintings of Gustav Klimt and large powerful abstracts resembling the tumultuous skies of J.M.W. Turner.
The Exhibit will be on display until December 22nd, with an opening reception on Sunday, November 17th from noon until 3:00 PM.
Gallery Seven, established in 2007, is a fine art gallery located in the historic Gaylord Building at 200 West 8th St in downtown Lockport, IL. The gallery features work from its seven members along with local, national and international artists. Works on display include Photography, Paintings, Sculpture, Pottery, and Jewelry.
Gallery Seven Hours: Wednesday – Saturday, Noon - 5:00 PM
Sunday, Noon - 3:00 PM Admission is always free. 815-483-4310
For more information Jay Anderson, jaywander@att.net> jaywander@att.net