New Will County courthouse construction site to light up Orange
11/20/2019, 8:55 p.m.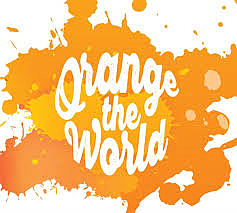 The Zonta Club of Joliet will participate in two Zonta International campaigns this year. These are 16 Days of Activism Against Gender-Based Violence and Zonta Says NO to Violence Against Women, which is a year-round effort. These campaigns are intended to inspire action to end violence against women and girls around the world while providing club members with the opportunity to focus on advocacy and service.
The 16 Days of Activism Against Gender Based Violence begins on November 25, 2019, with the International Day for the Elimination of Violence Against Women and runs until December 10, 2019, which is Human Rights Day.
Organizations are invited to participate in these initiatives in several ways. On November 25, join the women in front of the Will County Courthouse Plaza at 4:45 p.m. for a lighting ceremony called "Orange the World." During this ceremony orange lighting at the Will County new courthouse construction site will be illuminated and will remain on during the 16 Days of Activism to raise awareness of gender-based violence. We request that you wear orange-colored clothing to this event to show your support.
The club will also place "Zonta Says NO" signs in and around the Joliet area. If your business or place of employment will allow a sign, please contact Mary Baudino at mfbaudino59@aol.com. We also request that you and the members of your organization honk your horn whenever you pass one of these signs, again drawing attention to this important effort by Zonta Clubs around the world. For additional information about the elimination of violence against women please visit one of the following websites: www.jolietzonta.com