2019 GMC Yukon XL 4WD SLT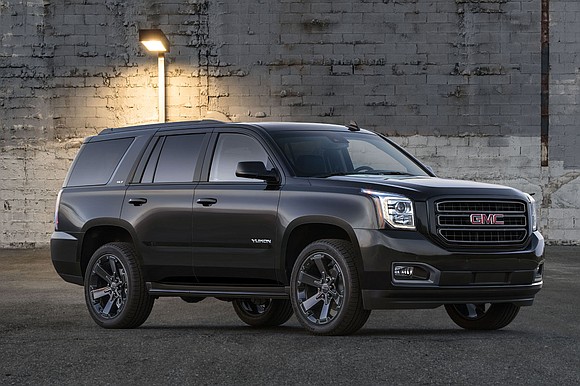 And the whole infotainment screen slid up revealing another storage bin and a USB jack.
We climbed into the second row and found it spacious. It too had heated captains' seats. Getting to the third row for a kid or someone nimble meant getting through the space between the two-second row seats. Doing it the conventional way required pulling a lever and the seat back flipped forward. Then pull a strap on the back of the seat cushion and it too flipped forward.
There was a 120V plug on the back of the center console and another USB plug. There were also climate controls for the back passenger area. We thought it convenient that the liftgate was power and it could be set at different heights.
There was plenty of headspace in the third row, although leg room was tight. It was easy to get out with the second row seats completely flipped forward.
From the back, the third row seats could be power folded down or up. And let's not forget that the Yukon XL was a full size sport utility, a big one. It could tow 8,000 lbs. and that was with the 5.3-liter engine and the XL had 121.1 cu. ft. of cargo space with its second and third row seats folded.
Fuel efficiency for the 6.2-liter engine was 14 mpg in the city, 20 mpg on the highway and 16 mpg combined. It had a 31 gallon fuel tank. It was made for years of kids, camping, stowing, towing and the outdoors or city streets. As tested, our 2019 Yukon XL AWD SLT had a sticker of $74,630.
Frank S. Washington is editor of AboutThatCar.com