Breast Cancer Awareness: Fannie Lou Hamer died of untreated breast cancer
Julianne Malveaux | 10/9/2019, 3:35 p.m.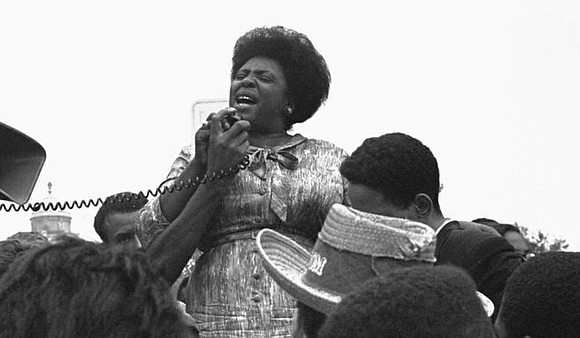 What must we do to ensure that Black women don't carry the heavy burden of health disparities? We must be mindful and aware of the risks of breast cancer. We must talk about breast care with our sisters and our young 'uns. We must engage in a policy conversation about the ways health insurance can support our breast health. Too often, health insurance covers some, but not all, of the cost of screening. We must engage our civic organizations in breast health education.
We must remember Fannie Lou Hamer, who said she was "sick and tired of being sick and tired." That means as tired as we are of being tired, we must also be committed to taking care of ourselves. Too many studies say that Black women ignore self-care for the care of others.
Fannie Lou Hamer was a leader and an icon. She was also a Black woman who gave voice to her tiredness and the way it impacted her. In saying that she was "sick and tired of being sick and tired", she challenged us all to be less sick, less tired, and more self-aware. If we celebrate her, we must hear her. The health care system is biased against Black women, and we must take our health care in our own hands. Neither sick, nor tired, just empowered. And in October, Breast Cancer Awareness Month, be supportive of organizations like the Sister's Network, an organization that provides opportunities and services for the Black women who are diagnosed with breast cancer. We must do this in the name of Fannie Lou Hamer.
Julianne Malveaux is an author and economist.