Satellite office hours for Bertino-Tarrant
10/11/2019, 11:30 a.m.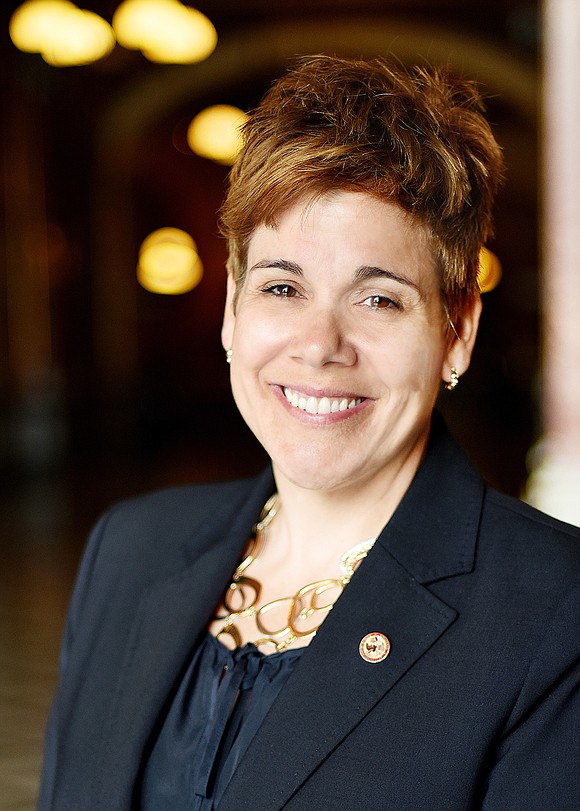 Plainfield - Senator Jennifer Bertino-Tarrant (D-Shorewood) fall satellite office hours across Will and Kendall Counties in October, November and December. Satellite office hours offer residents the opportunity to work with Bertino-Tarrant's staff to receive assistance with numerous services in a neighborhood near them.
The October dates and locations are:
Friday, Oct. 11, Joliet Library - Black Road Branch (3395 W. Black Rd., Joliet)

Friday, Oct. 18, Romeoville Village Hall (1050 W. Romeo Rd., Romeoville) The office hours are from 9:30 to 10:30 a.m.
"Government works best when it is transparent and easily accessible to residents throughout our communities," Bertino-Tarrant said. "Our office is coming to a neighborhood near you, I hope you are able to stop by and meet with our staff to receive assistance, share concerns and learn more about services and programs offered by the state."
Bertino-Tarrant's office will be in Bolingbrook, Oswego and Crest Hill in November and Shorewood and Montgomery in December. Visit www.SenatorBertinoTarrant.comhttp://www.SenatorBertinoTarrant.com for a complete list of upcoming events. Bertino-Tarrant urges residents to contact her office with questions and concerns at (815) 254-4211 or visit www.SenatorBertinoTarrant.com.