A family affair festival to help the betterment of lives in Joliet
Madhu Mayer – mm@thetimesweekly.com | 10/16/2019, 6:48 p.m.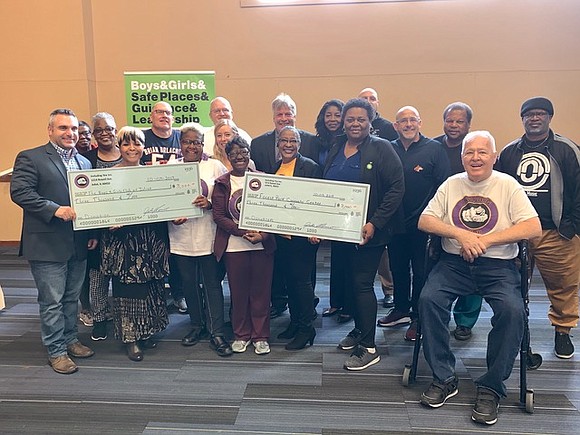 Approximately $6,000 has been raised for two worthy organizations that contribute to the betterment of lives in the Joliet community.
A family affair festival on July 27 organized by Including You Inc. in Joliet raised $3,000 for Joliet Boys and Girls Club and $3,000 for Forest Park Community Center. The second annual outdoor event on the streets in downtown Joliet in front of the Rialto Theater featured food, entertainment, specialty drinks and raffle prizes, including a diamond bracelet, gift baskets and more.
Julia Alexander, president of Including You, said the event benefitted two organizations that have done so much for the community. "We had about 2000, people show up," she said. Last year, we had about 1,500, so it was a small increase." It was a fantastic evening. Touting this year's success, Alexander said they are already planning for next year. She said a committee would once again go out and interview community organizations and select the two deserving organizations that best serve Joliet residents.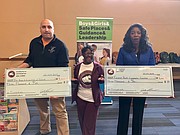 Including You originated in 2017 for the purpose of uniting the Joliet community, said Alexander. The mission, she said, is to empower, inspire, and educate. These core values, according to Alexander, enhance the self-esteem of a spirited Joliet community.
The Boys and Girls Club of Joliet provides educational opportunities, civic involvement and leadership development to children ages 6 to 18. Forest Park Community Center at 1017 Woodruff Road in Joliet serves families of the community to enrich their lives through education and empowerment; and to establish a safer environment that will promote an enhanced quality of life. Last year's Including You inaugural event raised more than donated $3000 for Redeemed Connections Ministries and $3000 to the Will-Grundy Medical Clinic in Joliet. The Times a weekly has been a media partner for the event the last two years.