Chicago Film Festival's first look at some of the films showing
Phyllis Dreazen – ent@thetimesweekly.com | 10/28/2019, 9:23 p.m.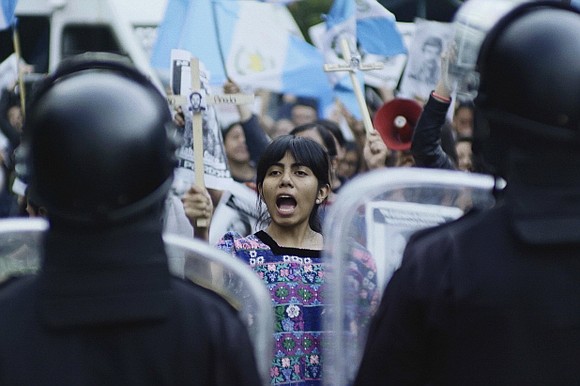 LARA
Director: Jan-Ole Gerster
Germany
It's Lara's 60th birthday. She is alone. She is divorced. She has just retired from that job, where she was respected but not liked. All her youthful energies had been directed to becoming a concert pianist. Believing she was not good enough, however, she gave up thoughts of a career, and sublimated all of her energy and expertise into making her son a pianist. He lives with his grandmother and has a close relationship with his father, but their relationship is fraught. Tonight is her son's debut performance. She buys a packet of tickets, which she gifts to people, not friends, because she has none. She buys a special dress, which she ends up stuffing into a dumpster. The evening is harder for her than him, but he triumphs. And in an unexpected way, so does she.
THE MAYOR OF RIONE SANITA
Director: Mario Martone
Italy
This Neapolitan crime drama, an adaptation of Eduardo De Filippo's classic play, follows Antonio Barracano (Francisco Di Leva), the boss/ruler of Rione Sanita as he deals with the people in his district. Though he can be tough, the young, vigorous, tattooed boss sees himself as a "man of honor" and a creative problem solver. Starting with nothing, he has built
himself up to where his power is respected. His goal is able to direct the > people under his aegis away from the endless cycles of violence and vengeance and towards the ideals of his own family, love, respect and kindness.
LA LLORONA (The Weeping Woman)
Director: Jayro Bustamante
Guatemala/France
Not to be confused with the horror movie, The Curse of La Llorona, this film has horrors of a different kind. Set in modern Guatemala, director Bustamante interweaves the legend of the weeping woman who must find the children she murdered with that of the genocide against the indigenous population. Military dictator General Enrique Monteverde is acquitted of a
kind of ethnic cleansing of thousands of Maya Isil people during the Civil War in 1980s. The ghostlike citizenry doesn't accept his courtroom vindication. They protest continuously outside the family's lavish villa which, little by little, becomes their prison for the ailing general, his wife, their daughter and granddaughter. After most of the staff quits, strange young woman comes to join the household. Is she the legend's weeping woman? Water inside the house becomes a balance for the crowd outside: taps turn on suddenly, toads proliferate, bathrooms flood, and the granddaughter tries to hold her breath underwater in the pool for longer and longer periods.
I WAS AT HOME, BUT…
Director: Angela Schanelec
Germany/Serbia
During the silence of the first 8+ minutes of this movie, one notices Doris Lessing's A Man and a Woman on a school bookshelf. Sadly, Astrid's husband has died so there is only the woman — and her two children. Her grief, which somewhat unhinges her, makes her unavailable to her children. The movie is built of episodes, a number of which seem unrelated, reflecting Astrid's loss of the connecting threads of her life. She sleeps on a rock in water in a park. She buys a 2d hand bicycle, which she tries to return. She goes to her son's school and rambles at the teachers. She lectures a substitute teacher. The son, who tries to take care of his little sister, had gone missing for a week and returned home with a toe that needs to be amputated. His class rehearses Hamlet in scenes spliced into the narrative action. A couple visits a museum and walks home. The kids sit outside their house when Astrid throws them out. A wolf eats a rabbit, a donkey stands nearby. David Bowie's "Let's Dance" is in the soundtrack.