The Galaxy's Greatest Hits with Melbourne Symphony Orchestra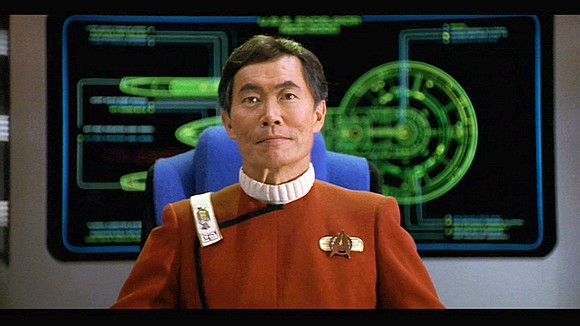 This year marked the 50th anniversary year of Apollo 11s historic moon landing. Chicago's Symphony Center was the launching pad for this city's celebration with a stirring concert of The Galaxy's Greatest Hits from Anthony Pratt and the Melbourne Symphony Orchestra with music from John Williams and his Star Wars Suite and E.T. (and a very young John Williams' theme song to the 1965-68 Lost In Space TV series), plus Debussy's Claire de Lune, Holst's The Planets among others.
The concert kicked off with Richard Strauss' stirring Also sprach Zarathustra, the monumental theme to Stanley Kubrick's 2001: A Space Odyssey.
George Takei, of Star Trek fame, narrated the spectacular concert, which featured big screen projected images of some never-before-seen footage of the moon landing and other landmark space achievements from NASA's archives and film history with brilliant video direction and design by Brannon Fells.
Takei (by the way, he pronounced it Tah-KAY, not Tech-Eye, as we commonly hear it), lent his mellifluous voice as Host/Narrator to the spectacle, conducted with a firm hand by Benjamin Northey. Perhaps overwhelmed by the grandiose production, Takei seemed unsure of himself at times and had to refer to his script, which I'm sure was hard to read under the variegated stage lighting. No matter, he regained his footing, especially when speaking extemporaneously about the film shown of the actual moon landing, and its comparison to the imagined space voyages of the Enterprise. "Ironically, the moon landing happened just months after we wrapped up the final episode of the Star Trek series. Everything they used seemed so cumbersome and antiquated compared to what we used in the show. What we did was so much more efficient and economical. After all, when we wanted to go another place in the galaxy, we just used a molecular scanner and off we went!" He also seemed right at ease interviewing the youngest man to ever walk on the moon, Charlie Duke.
Things really went to warp speed when multiple Grammy-winning jazz vocal great Kurt Elling took the stage with his musical alter-ego James Morrison on trumpet to launch Howard's Fly Me to the Moon and Jimmy Van Heusen's Come Fly With Me, channeling the great Frank Sinatra and Ellington's haunting I Like The Sunrise.
Jon Williams' Star Wars Suite: Throne Room and Finale brought the evening's proceedings to a magisterial close.
You might ask, 'why the Melbourne Symphony?' The connection is simple. Honeysuckle Creek and Tidbinbilla were the NASA deep space tracking stations used in the Apollo 11 mission near Australia's capitol city Canberra. The concert symbolized America and Australia's shared history of music and space exploration history.