Sunny Hill names new administrator
9/4/2019, 1:34 p.m.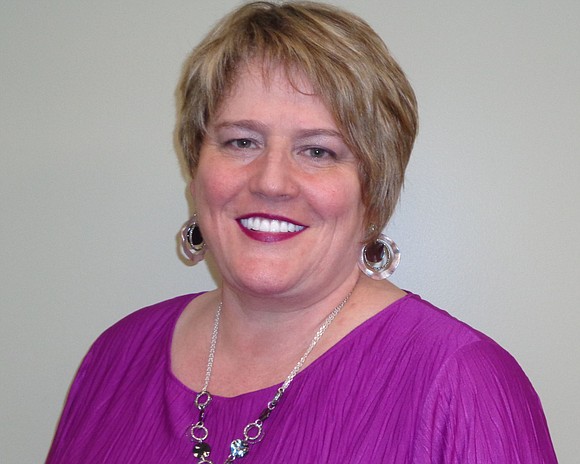 Residents, staff, and local officials joined August 25 to celebrate the retirement of Becky Haldorson, who has served on the administrative staff of Sunny Hill Nursing Home since 2005.
"Becky has done a remarkable job leading the nursing home through its 13 year renovation project and continuing the long legacy of resident-centered care," said Will County Executive Larry Walsh, who oversees the nursing facility. "I wish Becky much luck and happiness as she retires."
Haldorson helped cultivate the resident-focused approach for managing Sunny Hill. One of the many resident-focused approaches in effect at Sunny Hill is the Resident Interview Panel. This idea took root and was an inspiration while Haldorson was President and founding member of the Illinois Pioneer Coalition. Residents are active participants in the interview process and approval of staff being hired to care for them and work in their home. She was also an active participant in the Friends of Sunny Hill, a non-profit group comprised of family members, staff, and community members who provide support for the residents through friendship and fundraising.
Margaret (Maggie) McDowell, who has served as Assistant Administrator since October 2018, has become the new Administrator. McDowell has a wealth of knowledge in skilled nursing and long term care and said she is looking forward to this new position.
"Sunny Hill is a remarkable nursing facility with an incredible environment of cooperation," McDowell said. "This is the residents' home and we are here to help them with their daily activities in any way we can. There is a tremendous amount of mutual respect between the residents and the staff and I am proud to continue this tradition."
With more than 30 years of nursing experience in various management capacities, McDowell recently served as the Director of Nursing at Holy Family Villa, a Catholic Charities Archdiocese of Chicago skilled nursing facility. In this management role, McDowell managed professional standards of practice and provided the highest quality of care possible to satisfy the physical, social, psychological and spiritual needs of each resident. Working directly with Haldorson for the past year, McDowell has learned firsthand the overall operations and management of Sunny Hill.
"I am committed to ensuring the residents receive care in a manner and an environment that maintains or enhances their quality of life with a focus on person-centered care," she said. "I am extremely proud to help our dedicated employees continue to maintain this high level of care."
For more information about Sunny Hill Nursing Home and the services it provides, visit the website: https://www.willcountyillinois.com or call (815) 727-8710.