Will County Take Back the Night annual MARCH, VIGIL, AND RALLY
Madhu Mayer – mm@thetimesweekly.com | 9/4/2019, 10:34 p.m.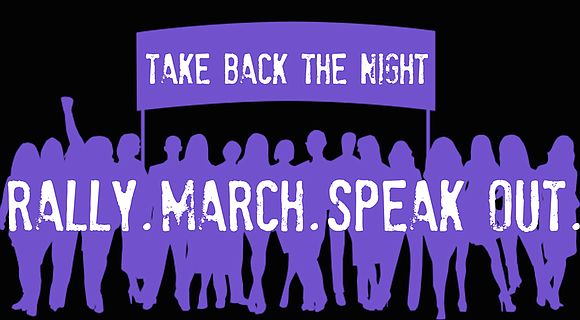 Joliet– Women and men of all ages are invited to take a stand against sexual violence at the Will County Take Back the Night march, vigil, and rally on Thursday, October 3rd. Take Back the Night brings survivors, supporters, activists and community leaders together in a call for the end of violence against women.
Will County Take Back the Night 2019 is scheduled for Thursday, October 3, from 5:00 to p.m. The event will be held in the New Student Center at Joliet Central High School, 201 E. Jefferson Street, Joliet. Parking will be available in lots C, D, E, and H.
This year's keynote speaker is Dr. M. Susan Scanlon, a local gynecologist and author of The Gyne's Guide for College Women: How to Have a Healthy, Safe and Happy Four Years. Dr. Scanlon will offer advice for survivors of teenage dating violence and domestic violence, including best practices and strategies for self-healing and safety after episodes of violence. A sign language interpreter will be present.
This free event will also include a candlelight vigil honoring women and children from Will County who were murdered over the past ten years. The night will culminate with an energizing march around the Joliet Central campus, where marchers will take the message of a violence-free world to the streets.
Take Back the Night began in Europe in 1976 and has continued throughout the world as a sign of empowerment for women, men and children. For the past 23 years, Will County Take Back the Night has hosted an annual rally to raise awareness about sexual and domestic violence and to support survivors in their healing.
Participants are urged to participate in a pantry drive by bringing donations of paper goods, toiletry items, or grocery store and gas station gift cards to be collected at the event. These donations will be given to the women and children's program at MorningStar Mission.
Will County Take Back the Night also raises funds for local agencies which assist women and their families. Last year, TBTN distributed $8,000 of assistance to the following agencies: Will County Children's Advocacy Center, Guardian Angel Community Services' Groundwork Program and Sexual Assault Service Center, Prairie State Legal Services, Bridges to a New Day, and Rise from the Ashes.
For more information, or to donate to Will County Take Back the Night, go to www.willtbtn.com or facebook.com/willtbtn.
More information about Dr. Susan Scanlon can be found at www.ScanlonWorks.com. Will County Take Back the Night is a 501-c-3 non-profit organization.