Chamber President, Mary Jaworski to Retire
9/17/2019, 8:01 p.m.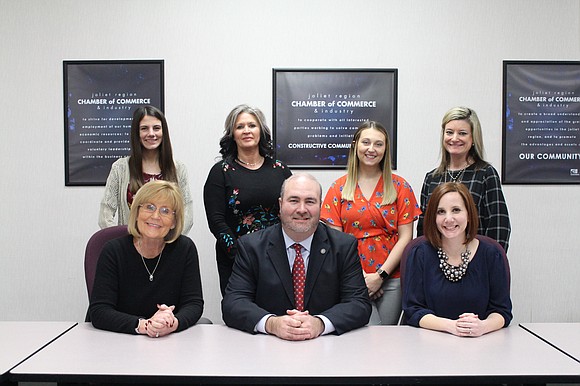 Joliet - The Joliet Region Chamber of Commerce & Industry Board of Directors has announced the retirement of the Chamber's President, Mary Jaworski. Mary has served the Joliet Community for 27 years and plans on retiring April 8, 2020. Mary shared her excitement of both her future and the Chamber of Commerce by stating: "It has been wonderful to serve the Joliet community for 27 years. I look forward to stepping back and allowing a great team of people to take over. I plan to still be very active in the community while also spending more time with my family." Jaworski has been working closely with the Board of Directors and is excited to announce the succession team in which she is confident will lead the Joliet Region Chamber into continued success.

During her time at the Joliet Region Chamber of Commerce, Mary has spearheaded many wonderful events in the Joliet community helping to grow them to the successes they are today. She assisted in starting Chamber subgroups such as the Council for Working Women, Alianza de Negocios, the African American Business Association and the Joliet Area Young Professionals, understanding the importance of diversity and inclusion in the Joliet Business community.

The Chamber Board announced that Mike Paone will become the Joliet Region Chamber of Commerce & Industry's next President. Mike Paone has been with the Chamber for 19 years and has been in his current role as Vice President for 5 years. Under Mike's leadership, the Chamber has brought in more than 2,000 members and implemented 8 successful membership drives. Mike has also led the Chamber's Marketing and Communications plan by initiating social media and new web site designs for the Chamber.
In addition to announcing Mike Paone as Joliet Region Chamber of Commerce & Industry as Chamber President, the Board of Directors announced the promotion of two other people to the executive team. Kelly Baltas, who is currently serving as the Chamber's Director of Events, will take over the role of Executive Vice President. Kelly first interned with the chamber 15 years ago. Lisa Jones, who is currently the Director of Finance, will become the Vice President of Finance and Operations.