Wayne's Words: Who's taking care of the cemetery?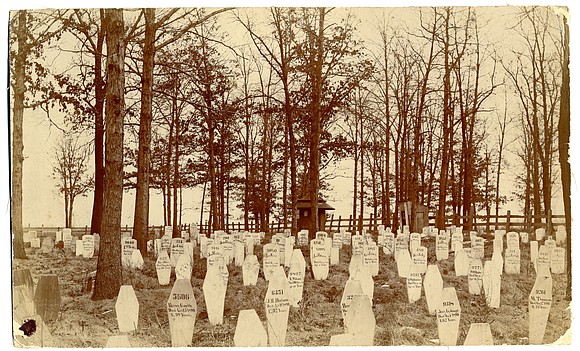 One last thing…the Halloween season is upon us. If your thoughts turn to haunted houses and cemeteries at the mention of Halloween, you're not alone. According to one source, about 175 million Americans celebrated the season in 2018 and spent over $9 billion on decorations and costumes. Halloween is meant to be a fun time and most of the lure of the season is fictional and not meant to be truly scary.
With that thought in mind, does Joliet share a responsibility for cemeteries? Not all cemeteries, just the one the City of Joliet may be responsible for that is part of the old Collins Street prison. The particulars regarding the cemetery appeared in this column two weeks ago. I asked City Councilman Larry Hug if there had been any action taken to secure the cemetery and assess any liability the city has towards care and preservation of the cemetery grounds. He passed the request on to the City's legal department. To date there has been no response.
According to at least two sources there are over 500 gravesites in the cemetery. The cemetery dates back to the civil war era. There is no evidence to support that any burials have taken place since the turn of the 20th century. That does not suggest there is any reason to ignore the responsibility for the cemetery. Before there are any more resources expended for the old Collins Street prison, perhaps the City Council should determine what should be done to locate and maintain the cemetery. Cemeteries should be respected for their history and also as an undisturbed, peaceful resting place for the deceased.
Regarding cemeteries in Illinois, there is a law that "offers protection from all disturbances including, but not limited to, excavation (includes cultivation), vandalism, removal, defacement, or desecration in any way. It's covered in Section 20 ILCS 3440 of the Human Skeletal Remains Protection Act passed in 1989.

Stay tuned... Contact Wayne at www.wayneswords@thetimesweekly.com