Silver Cross produces series of informational COVID-19 videos for community
4/15/2020, 4:05 p.m.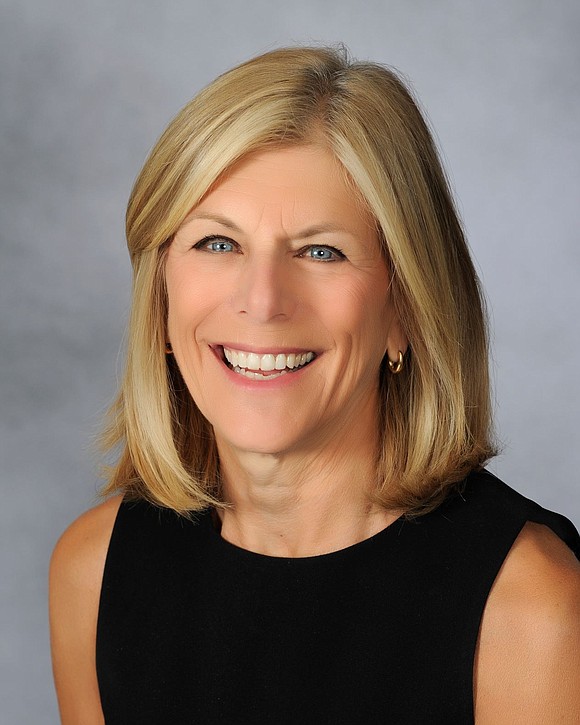 Silver Cross Hospital President and Chief Executive Officer Ruth Colby has made a series of informational videos as part of the hospital's continuing community outreach efforts during the COVID-19 challenge. The videos cover a wide range of topics including intensive care, emergency medical services (EMS), the hospital's COVID-19 Command Center and more, and are located on the hospital's website at www.silvercross.org and the hospital's YouTube channel.
Hospital's Command Center
As the COVID-19 pandemic has spread, hospitals across the U.S. and locally are faced with unique circumstances that have drastically changed their daily operations and how healthcare is delivered to the community.
In response to the pandemic, Silver Cross Hospital's Command Center, under the direction of Mary Bakken, Silver Cross Hospital Executive Vice President and Chief Operating Officer, meets remotely, twice a day to discuss important issues that affect hospital procedures and care. The Command Center team is comprised of 40 representatives from hospital departments involved in patient care and hospital operations.
"The command center looks at everything through the lens of safety for patients, employees, medical staff and the community at large. We recognize Silver Cross Hospital is an important resource to the community not only for care, but for up-to-date information about this pandemic as well," Bakken said.
The Command Center serves as a platform to communicate effectively with hospital departments and mobilize resources quickly as new information is received. For example, the decision to restrict hospital visitors, postpone elective surgical procedures, begin universal masking of all staff and convert additional patient rooms to negative pressure rooms has all been in response to Command Center input and expertise.
"This is an all-hands-on-deck situation," Colby adds. "The Command Center allows us to make rapid and sometimes difficult decisions – always with the focus on safety."
EMS First Responders
As the Resource Hospital for Region 7 of the Illinois Emergency Response System, Silver Cross plays a vital role in educating and overseeing first responders throughout the region. EMS providers stabilize patients and help save lives even before they arrive at the hospital.
During the COVID-19 pandemic, EMS responders are at the frontline of care.
"First responders are the real heroes out there during this COVID-19 pandemic," explains David Mikolajczak, M.D., Medical Director of the Silver Cross Emergency Medical Services. "Recently we have seen a decrease in the call volume for EMS services, however the patients are sicker. We require our medics to be wearing appropriate PPE (protective personal equipment such as gowns, masks, goggles and gloves) to protect themselves. EMS will continue to respond to all calls in our community and provide critically needed services."
There are almost 2,000 paramedics and emergency medical technicians that provide care throughout Silver Cross Hospital's service area. And it's vital to keep them healthy and well protected, adds Bill Kallal, Manager of EMS and Emergency Operations at Silver Cross. "Please continue to follow the shelter-in-place order, it's the best thing you can do to protect yourself, but also the first responders and any other medical providers. Wash your hands regularly and follow social distancing guidelines of six-feet," he said.
Intensive Care and COVID-19
In a video released last week, Colby talked with Dr. Amar Garapati, Medical Director of the hospital's Intensive Care Unit. He and his partners at Midwest Respiratory Ltd. have taken the lead in caring for critically ill patients at Silver Cross, including the hospital's population of confirmed and suspected COVID-19 patients. Colby and Dr. Garapati discussed a variety of topics from patient census in the ICU and dedicated COVID units, to PPE, ventilators, and hospital caregivers.
"My colleagues and I do everything that we know how to do, but also we keep up with all the latest data and literature (on COVID-19) from not just this country, but all across the world to figure out how we can provide the best care for our patients," he said. "The nursing staff, respiratory therapists, the custodial services staff… everybody has been working so well together. I couldn't be more proud!"
To view any of the hospital's COVID-19 videos, visit the hospital's YouTube channel.
COVID-Related Patient Census
As of April 15, Silver Cross Hospital has 69 inpatients with known or suspected COVID-19. Of the 69 patients, 56 have tested positive for COVID-19 and 13 are considered persons under investigation (PUIs). All are being cared for in isolation.
For more information, visit www.silvercross.org.