Wine of the Week: Pedroncelli of Sonoma presses on in COVID crisis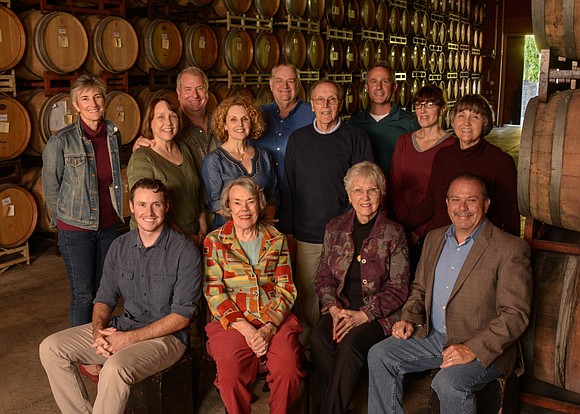 Pedroncelli family winery in the Dry Creek region of Sonoma County has been making wine for more than 90 years. The winery has survived Prohibition, the Great Depression and several wars. Now the winery is continuing to rise to the challenges presented by the COVID 19 outbreak. The company is still making great wine while adhering to social distancing guidelines and other health considerations imposed by the outbreak.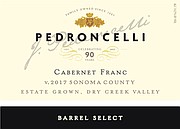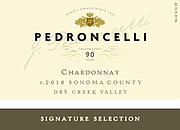 "We've been 'knee deep' before," Julie Pedroncelli St. John said in a recent report. "We've seen a few decades of challenge. We're farmers after all!"
Pedroncelli St. John said the daily spring budbreak continues unabated in the vineyards and bottling is going on in the cellars in the midst the state's Shelter in Place order. "As a family business, we're fortunate to be able to continue our work in the vineyard and in the cellar because we are ag (agriculture) based and the work that needs to be done is essential, she said."
Winemaker Montse Reece is only the third winemaker in the company's history and its first woman in that position. She and members of her winemaking team are going about their daily tasks while observing social distancing. "Superb hygiene standards have always been upheld and practiced at the winery from its inception and are enhanced in the current crisis," St John said.
The 2018 Signature Selection Chardonnay ($17) is an object lesson in serendipity. "Spring and the release of our Signature Selection Chardonnay; perfect timing!" Julie writes. "This lightly oaked (15% barrel fermented) style of ours has been developed over the years to showcase the luscious fruit from our grower, Frank Johnson Vineyards. The location is the most important part; it is at the very southern edge of Dry Creek Valley and in fact borders the Russian River Valley with its cool climate. The acidity is what is developed here and gives the wine it's structure and balance with the fruit."
2017 Cabernet Franc ($20) is another of the new releases for spring. "Our third vintage. The expression of the vineyard speaks volumes; high acidity, luscious fruit from a ripe vintage and, of course, the backbone of tannin." "Our Cabernet Franc is having its moment in the sun. Rich and spicy with just a touch of dried herbs-the trademark of Cab Franc in Dry Creek Valley, continue St. John."
The Winery's friendly recipes call for a tasty combination of spring themed ingredients, such as Papperdelle pasta with Artichokes, Peas and Prosciutto, perfect when paired with Signature Selection Chardonnay and a versatile Feta and Pasta Frittata that is simple to make for a weekend brunch or a light springtime dinner. It goes perfectly with the newly released Cab Franc. For more details on the wines and Wine Friendly Recipes, visit Pedroncelli.com.