Wide World of Wine: Mionetto "Prestige" Prosecco DOC Treviso Brut-$13.99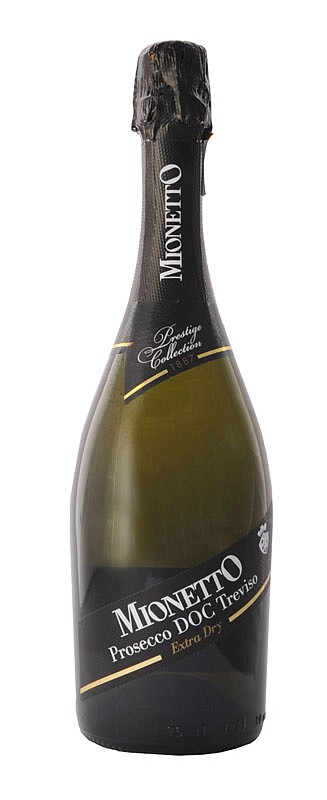 Spring into the new season with Mionetto Prosecco DOC Brut ($13.99). Exceptionally versatile and appealing, this is a refreshing all-around sparkling Italian wine. With its light straw color and vivid yellow color and aromas of golden apples this wine gives way to well-balanced flavors of white peaches and honey. It has a fresh and lively mouth feel that ends with a clean dry finish. Poach a few Diver Scallops in a splash of this lovely brut and sprinkle with a handful of fresh Basil leaves served over thin, Angel hair pasta for the perfect afternoon meal. You can also wait until sunset to enjoy the traditional Aperol spritz made with Aperol, Mionetto Prestige Brut, Triple Sec and a splash of club soda. Garnish with a copious slice of orange and watch the amber sky descend into a starlit night.
Founded in 1887 by Francesco Mionetto in the small village of Valdobbiadene, Mionetto has an established reputation for quality, tradition and innovation. In the heart of the Prosecco region, Mionetto produces exceptional wines with consistent national and international acclaim.
Throughout Northeast Italy's Prosecco region, from the Veneto to neighboring Friuli, it is readily acknowledged that Mionetto has been the driving force behind the fast-growing Prosecco wine category. The Mionetto story of global success draws on a blend of tradition and heritage, combined with carefully implemented innovation and sense of adventure. Thanks to Mionetto's vision and hard work, Prosecco is enjoyed around the world today.
Mionetto is one of the area's oldest wine producers and has long-established relationships with star growers, ensuring a consistent supply of quality grapes year after year. Remember to always drink responsibly.