Health Department reminds community top priority is to avoid getting the flu
2/3/2020, 3:36 p.m.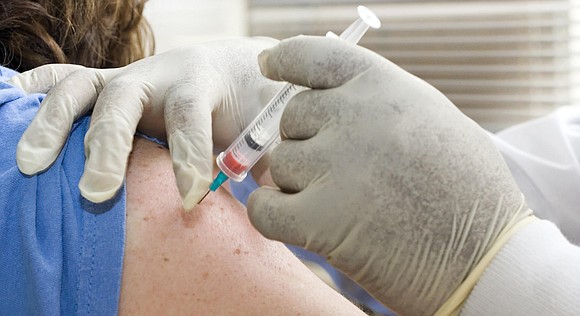 Even with all the recent news about Coronavirus, the WCHD (Will County Health Department) says residents should be reminded that we are in the middle of a very challenging annual flu season. WCHD epidemiologist Alpesh Patel says influenza, and how to avoid getting it and spreading it, should continue to be first and foremost on everyone's mind. And the simple fact is: we have a long way to go.
"The reality right now is we are having a bad flu season. There is no 'community wide transmission' of Coronavirus at this point," Patel stated. "But there certainly is the usual 'community-wide transmission' of the flu. We all can be exposed to it. The flu season can go until March or April (positive tests for influenza in Will County peaked in March last year), and compared to this time last year we have a much higher rate."
This year's flu vaccine was of the quadrivalent type, meaning it was designed to protect against four different strains of the flu. But Patel says two of those strains seem to have done something different this year. "There's a 'type A' strain that usually strikes early in the season, and a 'type B' that usually strikes later. But this flu season, the 'type B' arrived early. There's no way to explain it. The best thing to do, as we've said before, is to take care of yourself and take care of your family."
The influenza virus, which is present all year, always has its "season" during the cold weather months because of people spending more time indoors with windows and doors closed. Patel says there is no science behind how much the degree of severity of the winter season affects the flu rates. It is important to remember, however, that since people are spending more time indoors in close proximity to each other, protection and common sense are very important.
The IDPH (Illinois Department of Public Health) recommends following the 3 C's: clean, cover, and contain. This means washing your hands with soap and warm water frequently (clean), protecting others from your cough and sneeze properly (cover), and staying home and away from work and/or school if you are sick (contain).
Symptoms of influenza include fever and/or chills, coughing, a running nose, head and body aches, fatigue, and vomiting and/or diarrhea (more common in children with the flu than adults).
The WCHD and IDPH both remind residents that it is never too late to get a flu shot, especially with so much of the flu season still remaining. The WCHD Immunization Clinic offers flu shots by appointment at all three WCHD locations (Joliet, Bolingbrook, and Monee). You can call for an appointment at 815-740-8143.