Wayne's Words: Joliet City leadership questionable
Overtime pay at 135% over budget?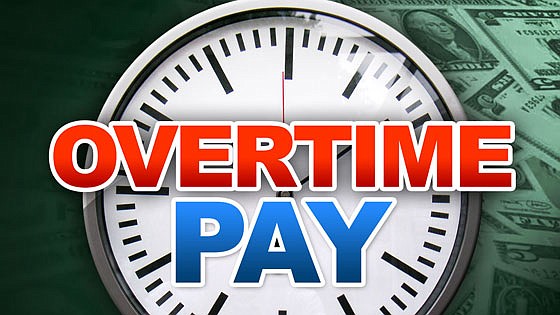 No decision has been made about Joliet's next permanent City Manager as was implied at a recent Special City Council meeting. City management leadership in Joliet will have to wait at least another couple of weeks. Officially the current part-time Interim City Manager Steve Jones, who is also a non-resident, will continue in the role. That is until he takes some time off this week and next. According to sources, Jones is appointing City Clerk Christa Desiderio as Acting Interim City Manager during his absence. She will be the fifth person to fill in at the manager role, at least temporarily, since Jim Hock left the City Manager position in May of 2017.
There are possibly two problems with this appointment. One is, he has no authority to appoint anyone in his absence. That is the purview of the City Council. Two, if the appointment stands, there is a gap in the dates of assignment. There is no indication who is in charge during the gap. Or is the memo informing the City Council of his absence just poorly worded. Again, the leadership thing.
The question "who is in charge" of city administration has been asked in this column on several previous occasions but I never thought it would become such a redundant question. It also raises the question of effectiveness and efficiency in city management. It's a question that's difficult to answer definitively because on the surface the city appears to be functioning normally on a day-to-day basis. Like most things in life, the routine operations keep going without much disruption. People show up for work and do their jobs. Those whose work is more reactive to circumstances, such as police and fire personnel, also don't need a city manager or even a supervisor to guide them in their responsibilities. That's the effectiveness part.
What about the efficiency part? Oftentimes it is necessary to dig below the surface to get a picture of how that's working. One tool is the budget. Most of us don't have the expertise or the time to be continually reviewing the budget document throughout the year looking for answers. There is one report, however, titled Overtime Budget Status Report, that is usually part of the City Council agenda at least once a month. The report gives a small indication of personnel efficiency. It is generally accepted by the Council on a consensus vote, normally a unanimous one, because the numbers can't be changed and they are almost never publicly discussed.
The most recent status account is for payroll through December 19, which means there is still a couple of weeks payroll to go. The overtime budget is currently $2,189,574.93 in the hole. That amount is over budget by 135.78 percentage points and that's not even the final number for the 2019 budget. Every department has exceeded their allotment of overtime money. Does this mean the city personnel can't do their job within their normal working hours? Perhaps, but most likely it demonstrates poor management at the top. Leadership is an important element in any work environment. Question is, who will be the next city administration leader and when will the chosen one start?
Another item on the council agenda this week was the approval of the newly proposed Marriot hotel in downtown Joliet. Now that the prevailing wage requirement has been agreed on, the City of Joliet has provided a $5 million financial incentive to the developer. The unions are satisfied and the 150 construction jobs needed will make almost everyone happy with the project.
Just out of curiosity, though, what kind of pay will workers receive when the completed project is up and running? Hospitality is not a high-paying industry. In fact, when the City Council presentation was made Monday it was mentioned that the company's current hotel operations in Joliet employ 40 people and provide over $1 million in payroll. Sounds impressive in the big number but that averages out to about $25,000 annually per employee. Do you suppose those union construction workers could help the new hotel workers organize for better wages? The labor unions don't seem to feel much responsibility toward other low-wage workers. After construction is completed, little attention is paid to those low-wage workers that fill the jobs created in the newly built spaces. Everybody wants a livable wage, prevailing or not.
One last thing…February is Black History Month. This month's issue of the VFW Magazine paid tribute to African-American Medal of Honor recipients. There is a total of 39 recipients listed by the Congressional Medal of Honor Society awarded during VFW-qualifying actions. Six were awarded during the Spanish-American War, two in World War I, seven in WWII, two in the Korean War, and 22 in the Vietnam War.
On a personal note, Staff Sgt. Clifford C. Sims was awarded the MOH posthumously on February 21, 1968. He threw himself on a booby trap, saving fellow troops. He was with D Co., 2nd Bn., 501st Regt., 101st Abn. Div.I knew him well. I was in the same unit. RIP.
Stay tuned…
Contact Wayne at www.thetimesweekly.com Also, read the online edition at thetimesweekly.com