Wine of the week: 50 Years of Dry Creek Vineyards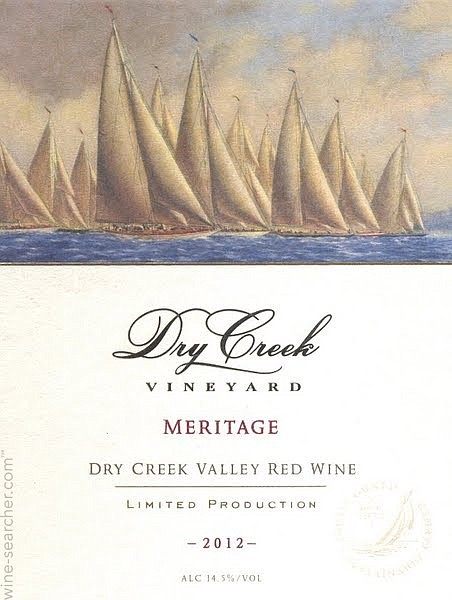 It's hard to believe that the wine world is only two years away from celebrating one of the nation's most enduring private, family-owned wineries; Dry Creek Vineyards. Located in one of the most fertile areas of Sonoma County, Dry Creek has been one of the shining examples of excellence and consistencies. This family winery has worked hard to maintain its independence and to nurture its philosophy of "no compromise" for nearly five decades. What better way to celebrate than to begin stocking up on their latest releases and enjoying them with a great meal in advance of the official 50th anniversary celebration!
The 2018 Dry Creek Vineyard Estate Block 10 Chardonnay is perfect example of the winery's unique terroir and meticulous craftsmanship. Handcrafted from vine to bottle, the wine is created from grapes that are sorted by hand in the vineyard and then fermented in small lots requiring individual care and attention. Combinations of native and proprietary yeast strains create depth and complexity. The process is completed with aging in carefully chosen French oak barrels. The result is an intense wine with concentrated fruit flavors and beautiful aromatics. It is a wine to savor and only $34.
The 2017 Cabernet Sauvignon, Dry Creek Valley is a showcase of the winery's home terroir. Grapes are grown on the sharply terraced hillside vineyards of the western slopes and eastern bench lands. They stress the vines, yielding small berries with thick skins. The resulting juice is rich and complex, giving the Bordeaux-style wines their distinctive flavor and body. Dry Creek Cabernet Sauvignon is an incredible bargain at just $30, because it compares to Cabs two or three times the price.
The best is referenced last. Dry Creek 2017 Meritage is made in the tradition of some of the world's great Bordeaux blends. Founder David Stare was a pioneer member of the elite group of American vintners that formed the Meritage Association in 1988. Its express purpose was to identify and promote handcrafted wines blended from traditional Bordeaux varietals. Dry Creek was the first winery to use the term 'Meritage' on its 1985 vintage. Dry Creek has advocated for this artful form of blending ever since. At $35 a bottle, it is a shining example of heritage and style in a single bottle.
Start the celebration of Dry Creek Vineyards 50th Anniversary now, by raising a glass of one of their superlative wines. drycreekvineyard.com