Chicago Auto Show 112th Edition Public show runs Feb. 8-17 at McCormick Place
2/10/2020, 4:03 p.m.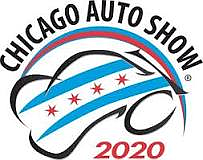 Automotive manufacturers, exhibitors and enthusiasts from across the globe are revving up for the 2020 Chicago Auto Show. The nations largest and best-attended auto show, held annually at McCormick Place, opens to the public Saturday, Feb. 8 and runs through Presidents Day on Monday, Feb. 17. The show is open 10 a.m. to 10 p.m. each day, except for the final day of the show when it closes at 8 p.m.
Chicago Auto Show fans are in for a treat this year, as the 2020 show will offer unfettered access to nearly 1,000 vehicles on display, four indoor test track experiences, three outdoor ride-and-drive opportunities, brand-new engaging displays, interactive activities for people of all ages and a robust lineup of special events throughout the entire show, said Chicago Auto Show Chairman Tony Guido. As Chicagoans, we're lucky to have the nations largest auto show right here in our backyard. Plus, it's a great chance to get out of the house in February, shake off those winter blues and have some fun.
Brand-new to the show this year is the Miles Per Hour run, presented by Honda. In partnership with the Chicago Area Runners Association (CARA), this unique indoor run will guide participants on a 2.4-mile loop through the nations largest auto show. The events moniker accurately describes the premise of the event, where runners will cover as much distance as possible within a one-hour timeframe. We're thrilled to partner with CARA to reach the vast Chicago runner community who may not already be thinking about attending the Chicago Auto Show, said Chicago Auto Show General Manager David Sloan. This is a
great opportunity for us to tap into a new audience, as we're confident once they see all the show has to offer, they will be amazed and, hopefully, repeat customers.
Staying true to its roots and Chicago culture, show organizers are excited to bring back two popular events that were first introduced to attendees at the 2019 Chicago Auto Show: Chicago Friday Night Flights - an indoor craft beer sampling event featuring a dozen local breweries - and Sports Team Pride Day, presented by the Marquee Sports Network, where show attendees will receive a $5 discount coupon for wearing an Illinois sports team jersey to the show.
Originally produced by the Illinois Craft Brewers Guild in partnership with Choose Chicago and Chicago Concierge, Chicago Friday Night Flights is back for another round on Friday, Feb. 14 from 6-9 p.m. Tickets are $30 in advance or $40 at the door and include a tasting pass to sample local craft beer from a dozen Chicago-area breweries as well as access to the nations largest auto show. Chicago Friday Night Flights attendees will also receive a branded souvenir glass. Tickets are now available for pre-purchase at http://www.idevmail.net
This is the second year we've partnered with the Chicago Auto Show to bring Chicago Friday Night Flights to one of Chicago's iconic events, said David Whitaker, Choose Chicago president & CEO. Chicago Friday Night Flights has become one of the city's traditions, celebrating Chicago's renowned craft beer scene. With more than 65 craft breweries in the Chicago area, Chicago Friday Night Flights is a great way to toast Chicago. Additionally, show organizers are catering to hometown sports fans with its second annual Sports Team Pride Day on Monday, Feb. 10. Chicago Auto Show attendees who wear an Illinois team jersey to the show on Feb. 10 will receive $5 off of an adult ticket admission. Local teams and organizations such as the Chicago Blackhawks, Chicago White Sox, Chicago Wolves, Chicago Dogs, Windy City Bulls and DePaul Athletics will feature interactive games, giveaways and mascots to engage with fans, located in the North Hall ticket lobby.
To obtain the discount, show attendees must visit the Marquee Sports Network tables located in the North Hall ticket lobby to receive the discounted coupon before visiting the ticket booth. In keeping with its tradition of hosting events that capture the attention of an array of consumers, the Chicago Auto Show will also continue to host the following events during its 10-day run: Women's Day: Tuesday, Feb. 11. Women are admitted for a discounted ticket of $8. The day will feature a series of events geared towards the female demographic including panel discussions, workshops and networking opportunities.
Chicago Auto Show Food Drive: Wednesday, Feb. 12 - Friday, Feb. 14. Show patrons who bring three cans of food will receive a coupon for an $8 adult admission. All food will be donated to A Safe Haven Foundation.
Telemundo Hispanic Heritage Day: Friday, Feb. 14. Show organizers will continue to partner with Telemundo Chicago to host Hispanic Heritage Day featuring a live TV broadcast as well as fun-filled activities throughout the day. Family Day: Monday, Feb. 17. Show organizers will continue to partner with the Daily Herald to host family-friendly events on Presidents Day to wrap up the final day of the show.
For more information on the 2020 Chicago Auto Show, visit www.ChicagoAutoShow.com