Chicago Auto Show 112th Edition Public show runs Feb. 8-17 at McCormick Place
2/10/2020, 4:03 p.m.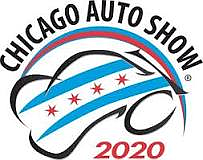 To obtain the discount, show attendees must visit the Marquee Sports Network tables located in the North Hall ticket lobby to receive the discounted coupon before visiting the ticket booth. In keeping with its tradition of hosting events that capture the attention of an array of consumers, the Chicago Auto Show will also continue to host the following events during its 10-day run: Women's Day: Tuesday, Feb. 11. Women are admitted for a discounted ticket of $8. The day will feature a series of events geared towards the female demographic including panel discussions, workshops and networking opportunities.
Chicago Auto Show Food Drive: Wednesday, Feb. 12 - Friday, Feb. 14. Show patrons who bring three cans of food will receive a coupon for an $8 adult admission. All food will be donated to A Safe Haven Foundation.
Telemundo Hispanic Heritage Day: Friday, Feb. 14. Show organizers will continue to partner with Telemundo Chicago to host Hispanic Heritage Day featuring a live TV broadcast as well as fun-filled activities throughout the day. Family Day: Monday, Feb. 17. Show organizers will continue to partner with the Daily Herald to host family-friendly events on Presidents Day to wrap up the final day of the show.
For more information on the 2020 Chicago Auto Show, visit www.ChicagoAutoShow.com