Landmark designation for Plainfield home
Madhu Mayer | 2/11/2020, 9:08 p.m.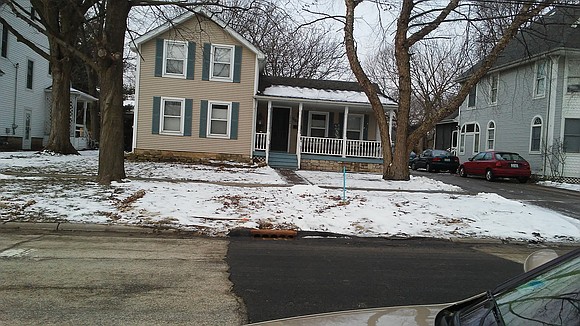 A house at 15134 S. Fox River St. in Plainfield has been bestowed the highest honor.
The Plainfield Village Board has designated the property west of Village Green Park in downtown as a landmark. The home was constructed around 1840,shortly after the original platting of Plainfield.
Jessica Gal, associate planner, said the property, which is an style of Upright and Wing, contributes to the inventory of such houses within the village that was constructed before the Civil War. Currently, there are 25 Upright and Wing homes remaining in the village. Upright and Wing is an integral part of the Greek Revival style that is significant to Plainfield, according to Gal.
She said the house's historical significance is from 1840 when Chester Ingersoll first sold the Fox River Street home to the Colegrove family. In 1990, Gal said the house sustained damages from the F-5 tornado that hit Plainfield. The property owner at the time decided to repair the home instead of demolishing the structure.
The 2006 Urban Core Survey recommended the house as a historic landmark and identifies it as a contributing structure to two historic districts in the downtown area.