Blood Centers in need for Valentine's Day
2/12/2020, 10:48 p.m.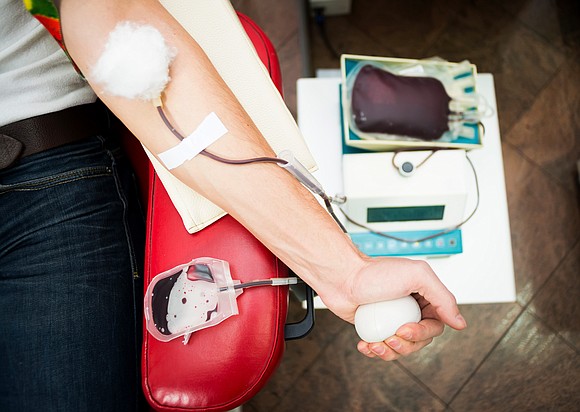 Not sure what to give this Valentines' Day? How about the gift of life? In conjunction with Valentine's Day and American Heart Month, the Illinois Coalition of Community Blood Centers would like to remind you just how valuable your blood donation can be in helping to save lives. Not only do blood centers see a dip in donations during winter months but they but they are also experiencing more challenges with the cold and flu season in full swing.
Despite the decline in donations, every two seconds, someone needs blood. Even though donated blood only has a shelf life of 42 days, the demand is constantly needed for surgeries, cancer treatment, chronic illnesses, blood disorders (like anemia, Sickle Cell, etc.) and traumatic injuries. Many people don't realize that donated blood has a shelf life of only 42 days.

What can you do?
If you are 17 years old (16 with parental permission), in good health and weigh at least 110 lbs. you may be eligible to donate blood. The donation process consists of a health screening, donating time and snack. The actual donation time is only about 10-15 minutes.
Go to www.americasbloodcenters.org and under "donors" click "find a donor center." You will be able to enter your zip code to find the closest donor center to schedule an appointment.
If you are not eligible to donate blood but would still like to donate your time to either help coordinate a local blood drive or volunteer at the Joliet area blood center.