Wine of the Week - Montefili of Chianti Classico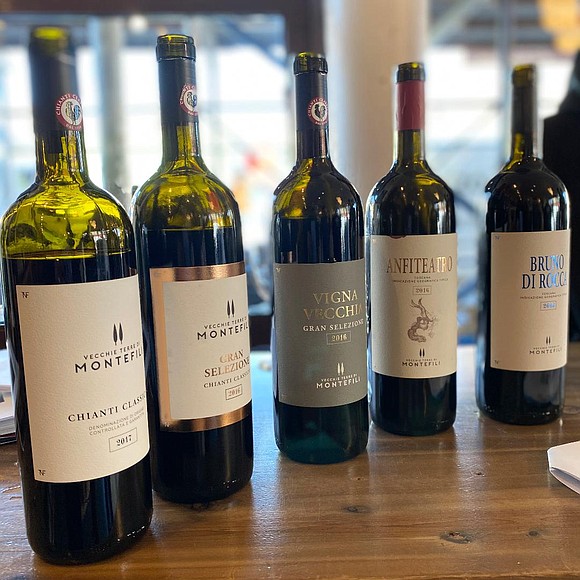 Vecchie Terre Di Montefili winery is located on the highest hill outside Panzano in the heart of Chianti Classico in Tuscany. Like many native wines, the Sangiovese grape is their focus, but the winery has also mastered blends that use international grapes such as Cabernet Sauvignon. The winery also experiments with small plantings of other varietals that add depth and structure to their unique blends.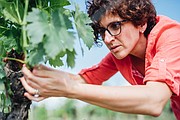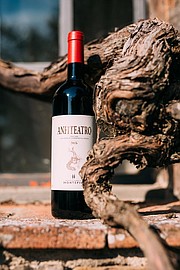 With a production of just 35,000 bottles a year, this is truly a 'boutique' winery, but with a bold distinction. It is an estate that 'listens' to the land, using an honest and holistic approach to truly express the power of nature. In winemaker Serena Gusmeri's own words: "Every single parcel of land is a world in itself with its own singular history. Our goal is not to be intrusive, but to allow the grapes and the wine to express the environment and discover their true potential."
That point was brought home with great clarity in a private walk-around tasting in the environment of an urban Italian restaurant with its roots in Tuscany. It allowed the wines to fully express themselves in a like-minded environment that let them shine. Of exceptional quality, the wines also represent a tremendous value. Here is a taste sampling of the five wines that were presented.
Chianti Classico DOCG 2017-$30 This is a beautifully structure, food-friendly wine that goes with just about anything from the "Cucina Italia." Fragrant, herbal and fresh, the 100% Sangiovese grapes are allowed to vinify in stainless steel tanks mingling with only indigenous yeasts that bring out the wine's richness and natural flavor. One senses the presence of the Galestro and Alberese soils in which the grapes were grown in hilly terrain. Aged a minimum of 15 months in large oak casks before resting in the bottle for an additional 6 months, the wine has a nice roundness in the mouth. Bristling with ripe red fruit flavor, the wine doesn't overpower, but nestles on the palate, welcoming locally cured meats and cheeses and pasta dishes that embrace savory herbs such as fresh oregano.
Chianti Classico Gran Selezione DOCG 2016-$50 Produced from 'old vine' Sangiovese grapes from vines planed between 1989 and 1992, the wines are distinguished by a generous spicy note that comes from the rich soil and expresses itself with rich tannins. The wine was fermented in stainless steel with indigenous yeasts before aging for 22 months moving between various sizes of oak barrels before resting 6 months in the bottle. The result is a depth of flavor that makes a traditional meal of savory meats, classic pasta dishes and firm-fleshed poultry or seafood from the grill a gustatory delight.
Chianti Classico "Vigna Vecchia" (old vines) Gran Selezione DOCG 2016-$75
This is another wine produced from Sangiovese grapes from vines planted in 1981. Aged in a rotation between both large and small barrels for 26 months, the wine is exquisitely elegant. Sophisticated and complex, this is the supreme expression of the Sangiovese grape.
Anfiteatro IGT Toscana-$120
The wine is vinified from grapes grown in the very first Sangiovese vineyard planted by Montefili in 1975. The site is an historic one, which contains the remains of an ancient Amphitheatre, hence the name 'Anfiteatro." Complex, rich and highly structured, this is a shining example of the great IGT wines of Tuscany. Aged for a minimum of 28 months, beginning in small barrels before moving to large casks to achieve roundness and balance before bottle aging of a year minimum. A true treasure at any price.
Bruno di Roccas IGT Toscana-$120
A truly 'international blend' comprised of 80% Cabernet Sauvignon and 20% Sangiovese from vineyards planted in the early 1980s, this is an opulent wine with layers of extracted flavors. There is no specific recipe for the wine. The percentages depend on the unique characteristics of the grapes from vintage to vintage. The wine is aged for 26 to 28 months in the barrel before resting in the bottle for at least a year. This is a beautifully structured wine designed to be appreciated by the truly adventurous. Great with an elegant meal, save some for savoring just on it's on, listening to some contemplative music or enjoying with a good cigar.