Wine of the Week - Montefili of Chianti Classico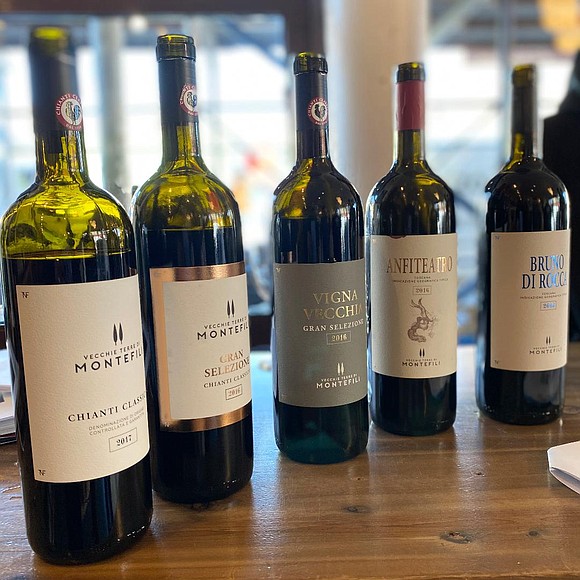 Anfiteatro IGT Toscana-$120
The wine is vinified from grapes grown in the very first Sangiovese vineyard planted by Montefili in 1975. The site is an historic one, which contains the remains of an ancient Amphitheatre, hence the name 'Anfiteatro." Complex, rich and highly structured, this is a shining example of the great IGT wines of Tuscany. Aged for a minimum of 28 months, beginning in small barrels before moving to large casks to achieve roundness and balance before bottle aging of a year minimum. A true treasure at any price.
Bruno di Roccas IGT Toscana-$120
A truly 'international blend' comprised of 80% Cabernet Sauvignon and 20% Sangiovese from vineyards planted in the early 1980s, this is an opulent wine with layers of extracted flavors. There is no specific recipe for the wine. The percentages depend on the unique characteristics of the grapes from vintage to vintage. The wine is aged for 26 to 28 months in the barrel before resting in the bottle for at least a year. This is a beautifully structured wine designed to be appreciated by the truly adventurous. Great with an elegant meal, save some for savoring just on it's on, listening to some contemplative music or enjoying with a good cigar.