Romeoville proceeds with new north-south roadway
2/25/2020, 9:15 p.m.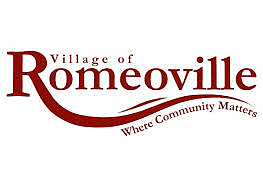 thetimesweekly.com
Pinnacle Drive will soon be extended south, completing a north-south connection from Airport Road to Renwick Road. During last night's Board Meeting, the Romeoville Village Board annexed 20 acres of property that will allow for the extension. This project is partially funded by a $3 million grant from the State of Illinois, as part of the state capital bill.
"We greatly appreciate the support of State Representative John Connor for securing this funding," praised Mayor Noak. "This will go a long way towards alleviating traffic on both Weber Road and Route 53." Construction is anticipated to begin once a funding agreement is finalized, which could be as soon as this summer.