JTHS Alumni Spotlight: Edna Brass, JTHS retiree and Bridge Builder
2/26/2020, 3:55 p.m.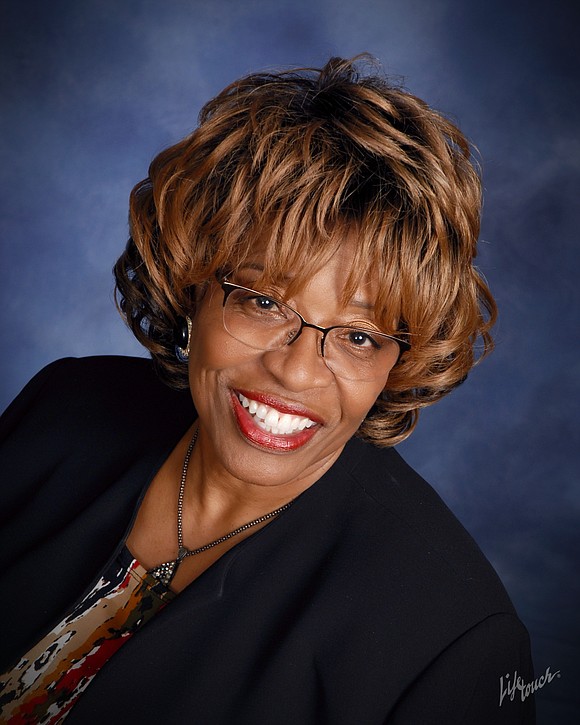 Joliet community leader Edna Brass (JCHS Class of '71) exemplifies leadership not only as a skill set but also as a lifestyle. Although Brass retired several years ago from Joliet Township High School as the District Director of Special Services, Brass continues to dedicate much of her time serving the Joliet community and leading by example.
Growing up in Joliet, Edna Brass attended Eliza Kelly Elementary School, Washington Junior High School, and Joliet Central High School. During her time in high school, Brass was already developing her leadership skills through her participation in the Junior Class Committee, the Senior Class Committee, National Honor Society, and Student Council. This resulted in her nomination and selection as Miss J 1971 and the Adams Award Winner 1971.
Brass recalls a teacher who helped inspire her to always strive for excellence, saying, "I earned excellent grades in school, but math was my most challenging subject. It took a lot more study time than other subjects which I wasn't always willing to do. I could usually still pull off a 'C' without much studying. l studied hard for this one test, earning an 'A'. Mr. Grey told me, 'See what grades you can get if you put in more time and effort?' It motivated me to strive for excellence in meeting challenges rather than accepting something less. I really feel that carried over in challenges I met in life."
After high school, Brass attended Western Illinois University, where she received her B.S. and M.A. in Speech Pathology. Afterward, she attended Governors State University and Illinois State University for post graduate work in educational administration, as well as Eastern Illinois University for post graduate work and additional state certifications.
As the former JTHS District Director of Special Services, Brass was responsible for ensuring students with disabilities, homeless students, homebound and hospitalized students received appropriate services and programs.
Brass has received numerous awards, including National Hook-Up of Black Women, Joliet Chapter Education Award; Who's Who Among American Teachers; NAACP Outstanding
Performance in Youth Services; Midwest Christian Women's Conference "Woman of Excellence Award"; Baptist General State Convention Outstanding Contributions in
Public Education; and the Generation Dance Company Year of the Woman Award.
When asked what advice she would give to current high school students, Brass said, "Enjoy high school! Make memories! Begin with the end in mind. Keep your eye on the prize regarding your goals after graduation."
Brass added, "My husband and three daughters are also all proud graduates of Joliet Central. The Joliet community is important to me. I give back to my community because I've been the recipient of so much good in my education, employment and career. Since retirement from JTHS, in addition to being a Bridge Builder, I've served on other committees for the District, and my family established the Brass Family Education Scholarship for JTHS seniors pursuing a career in education. Currently, I serve on the Will Grundy Medical Clinic board and recently became a Silver Cross Community Trustee.
Being a community member grant reviewer for the Community Foundation is very rewarding. I'm the immediate past chairperson of the Easterseals Board of Directors. I hold membership in the Joliet Area South Suburban Alumnae Chapter of Delta Sigma Theta Sorority, Inc., a public service organization, where I am either a co-chair or member of various outreach committees. I am also a member of the National Hook-Up of Black Women, Joliet Chapter, an organization that focuses on supporting family, women and children in Joliet. Faith is important to me. I am a long-time member of Mt. Zion Baptist Church where I am part of the church's leadership team and serve in various ministries. I am driven in life by Family, Faith and Community."
Brass volunteers as a JTHS Bridge Builder, meaning she offers her time to serve as a bridge between schools and families. Click here to learn more about the Bridge Builder Program: https://www.jths.org