Wine of the Week: Graziano Merotto Prosecco Superiore-Cuvee del Fondatore-$36

Gambero Rosso (The Red Shrimp) is Italy's version of our Wine Spectator or Bon Appetit magazine, with a healthy dose of travel, lifestyle combined with a TV channel from studios in Rome similar to our Food Network. Each year, Gambero Rosso awards the top wine producers in Italy with its version of the 'wine Oscars, called Tre Bicchieri (three glasses). Wines that earn this coveted designation are considered the best that Italy has to offer.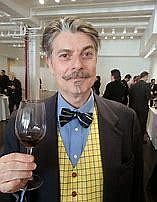 Each year the Gambero Rosso Tre Bicchieri Tour is the worlds premiere Italian wine showcase. Nearly 200 Italian wineries will pour wines awarded the coveted "Tre Bicchieri (three glasses). The 2020 tour includes Chicago, along with New York, Miami and Los Angeles from Feb. 24 to Mar. 2.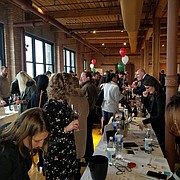 Among this year's awardees was Graziano Merotto, one of the historical producers of Prosecco Superiore, an Italian sparkling wine born in the steep hills of Conegliano and Valdobbiadene, the famed 'Prosecco road' of northern Italy. Graziano Merotto still makes all of its wines by hand, following a tradition of more than 40 years.
Merotto Prosecco Superiore Cuvee del Fondatore-$36 is the flagship. With its distinctive straw color, it has an attractive appearance, with green highlights and the presence of tiny, intense bubbles. An aroma of fine perfume from white flowers is followed by the flavors of white peaches and ripe lemons, which give it a tangy sensation. Wonderfully fresh and elegant, the balance of fruit and flowers continues to give it a delicious aftertaste that lingers long on the palate. It's a flavor bouquet in your mouth!
Terrific with seafood, fruit salad or a light Frittata, this is an easy drinking Prosecco that is just the right companion for the coming spring afternoons.