Joliet West wins Boys Bowling Regional Title second year in a row
1/27/2020, 3:39 p.m.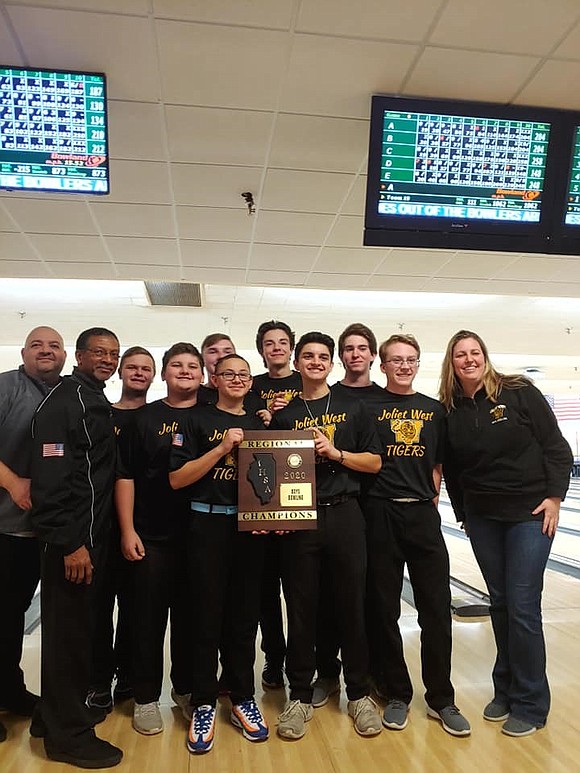 The Joliet West Boys Bowling Team won the IHSA Regional on January 18, 2020 at Town & Country Lanes in Joliet and qualified for Sectionals. This is the second time in school history that Joliet West High School has won the regional title.
The team coaches are Head Coach Reggie Lee and Assistant Coaches Katie Hunt and John Lizzio. The team members are Joey Featherstone, Anthony Lizzio, Joseph Lizzio, Lucas Pirc, Julian Ramos, Nathan Schram, Kyle Siksta, and Brock Whiteman.
Coach Hunt said, "We are so proud of these boys for once again showing how working together as a team makes all the difference. We went into the last game in 4th place, and we knew it would take a big game to win it. These boys played with heart and energy, and that showed in the final game with a score of 1131 – and a clean game at that! Not one pin was left on the lane. These boys gave it their all. We are looking forward to this weekend!"
Their next competition is the IHSA Sectional, which will take place on January 25, 2020 at Strike and Spare in Lockport.