Silver Cross Urgent Care Center Now Open on New Lenox Campus
7/8/2020, 9:34 p.m.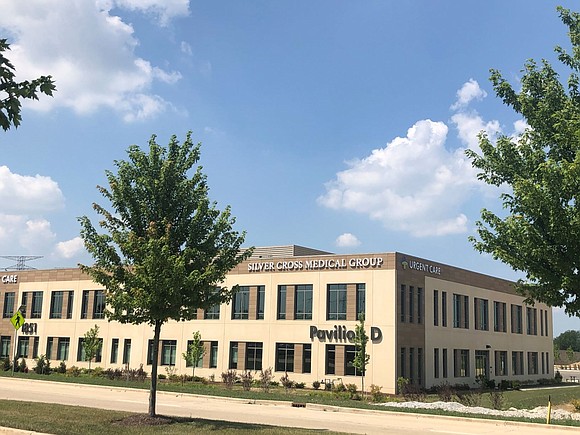 Silver Cross Urgent Care in New Lenox has officially opened its doors.
The new center is located in Pavilion D, 1851 Silver Cross Blvd., on the west side of Silver Cross Hospital's New Lenox campus, and is open for care seven days a week from 9 a.m. to 9 p.m.
Last week, Silver Cross officials videotaped a virtual ribbon-cutting ceremony to celebrate the opening of Pavilion D, which also houses Silver Cross Medical Group primary care physician offices and Silver Cross Occupational Health, scheduled to open July 13.  
"Sometimes you need medical attention right away, but it's not an emergency," said Silver Cross President and Chief Executive Officer Ruth Colby. "For everyday illnesses and injuries, Silver Cross Urgent Care can provide the treatment you need to get you back on track."
The center is staffed by licensed nurse practitioners working under the supervision of a board-certified family medicine physician.
It features six comfortable exam rooms, on-site lab and X-ray services, a procedure room and a spacious waiting room. Walk-in care is available with no appointment needed. For added convenience, you can schedule a visit online while you wait at home or work.
"An urgent care center is something our community has been asking for, for a very long time," she added. "This is a big step forward for Silver Cross as we continue to find new and better ways to deliver an unrivaled experience."
  For more information about Silver Cross Urgent Care, visit www.silvercross.org/urgent-care or call (815) 300-2727.