School districts move ahead with unique plans to reopen
Some parents concerned it could be too soon for in-class learning
By Rex Robinson | 7/15/2020, 9:39 p.m.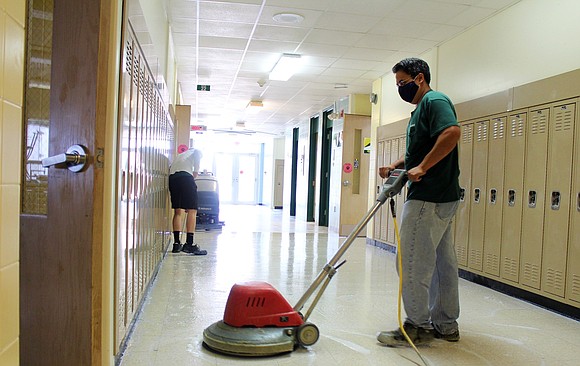 As school districts across Will County scramble to adopt plans to reopen schools in the fall and bring students back into classrooms as part of Phase 4 of Gov. J.B. Pritzker's Restore Illinois Plan some parents are somewhat apprehensive.
The Coronavirus pandemic continues to linger and in some areas of the country the numbers are surging, regardless of this, at the federal level President Donald Trump has made it clear he wants schools to reopen in the fall, and while he has made threats about cutting off federal funding to schools and colleges that don't comply, the states have the upper hand and control as well as determine the majority of funds supplied to local schools.
An online reader's poll conducted by The Times Weekly revealed that parents are not ready to send their children back to school. The Times Weekly asked: "Are you ready to send your child back to school this fall as the Coronavirus continues to linger?" More than two-thirds - 66.67 percent said "no" and 33.33 said "yes."
Candice Wells, of Crest Hill, is a stay-at-home single mother who runs a salon business from her home. Her daughter, Cadence, is starting first grade and another daughter, Abria, is starting seventh-grade. Both attend Chaney Monge School in Crest Hill. Wells also has a sister, in high school at Lockport Township High School District 205, who rides the bus to school.
'Everything is just up in the air. I need more information.'
- Candice Wells
Wells said she thinks it's too soon for the schools to reopen. "It's just not safe," she said.
Chaney Monge School District 88, Wells adds, has not yet provided clear direction on the plans on details on how the school will re-open in the fall, except to offer guidance on face masks. Officials from some districts are in the midst of getting plans approved by their school boards before releasing the information to parents.
"Everything is just up in the air," Wells said. "I need more information."
From how the students will eat lunches with masks on to plans for social distancing, Wells said there are more questions than answers at this point and the schools likely need more time to prepare to reopen.
She said her concern is if schools open too soon, the state, which is now at Phase 4 of the Restore Illinois Plan, could go back to Phase 2 or 3.
"They need to phase in schools just like they're phasing in everything else," Wells said.
What's really needed, she adds, is more help with technology so she can better help her daughters at home with remote learning until the schools are ready to reopen.
The remote learning that became the norm following the initial outbreak of the Coronavirus in March revealed that not all students had access to computers to complete lessons from home. Pritzker has pledged to resolve that problem beginning with this fall, as some remote learning will continue into the next school year.
"As districts across Illinois prepare for the fall, we will continue to provide support and guidance as they determine how to best serve their communities in a healthy fashion," Pritzker said during a press conference on Tuesday in Chicago.