Silver Cross opens occupational health center
7/20/2020, 2:41 p.m.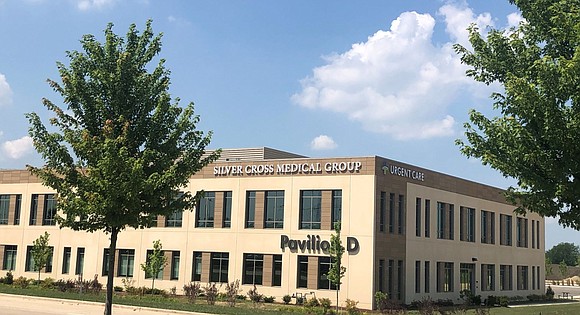 Silver Cross Hospital officials have announced the opening of Silver Cross Occupational Health, a program designed to keep employers and employees well, and build a healthy business climate within the community.
Silver Cross Occupational Health is based in Silver Cross Pavilion D, the newest addition to Silver Cross Hospital's growing New Lenox campus. Pavilion D is located at 1851 Silver Cross Boulevard, on the west side of the hospital campus.
"Employees are a company's most important investment, and keeping them healthy, productive and injury-free is always a top priority," said Ruth Colby, President and Chief Executive Officer of Silver Cross Hospital. "Silver Cross Occupational Health experts can help employers identify health risks, link them to appropriate resources, encourage positive lifestyle choices and establish baselines for regular health monitoring, which all lead to a healthier workforce and healthier bottom line."
Specialized Testing and Screening
Silver Cross Occupational Health keeps companies up to date on the latest government requirements and provides specialized health and testing services that are required by law. These include:
• Annual physicals/pre-employment physicals
• Drug screenings and breath alcohol testing
• Occupational Safety and Health Administration (OSHA)-mandated and other medical surveillance physicals
• Department of Transportation (DOT) exams
• Hearing tests
• Vision screenings
• Initial and follow-up injury treatment
• Wellness programs
• Health screenings
• Consultation and education
Silver Cross Occupational Health Team
Silver Cross Occupational Health's highly trained team includes board-certified physicians, nurse practitioners, nurses, and technicians. The program is under the medical direction of seasoned occupational health expert Dr. Mark Veldman, D.O.
A board-certified family medicine specialist in practice for 30-plus years, Veldman has spent the last 25 years as an occupational health expert, creating and overseeing programs that focus on employee health and wellness, pre-employment screening, injury care and prevention.
  "As a trusted community health provider and large employer, Silver Cross Hospital understands the needs of your business," he adds. "Our occupational health program is designed to help businesses keep pace with regulatory requirements, reduce employee turnover, lower workers' compensation costs, reduce absences and improve employee satisfaction. It's a win-win for employers and employees."
To create a custom workplace health and wellness program or for more information, please visit https://www.silvercross.org/care-treatment/occupational-health/ or call call (815) 300-3060.