Plainfield District 202 Administration to present new re-opening plan
Previous plan failed by 3-3 board vote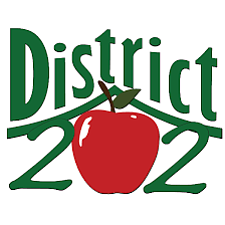 Administrators for Plainfield School District 202 will be back before the school board tonight to propose a revamped re-opening for the new school year plan in hopes of getting it approved.
A proposal for District 202 students to start the 2020-21 school year with remote learning failed by a 3-3 vote of the board July 20 meeting.
A revamped "Return '20" plan is expected to be presented at 7 p.m. tonight during a special session of the board.
The meeting will be held at the District 202 Administrative Center, 15732 Howard Street, Plainfield.
The Board will convene the meeting in Open Session at 7 p.m. then possible retire to Closed Session. If the Board goes into closed session it will reconvene in Open Session immediately following. If it does not go into closed session, the meeting will continue without delay.
Due to the COVID-19 pandemic, community members will not be allowed to enter the District Administrative Center for this meeting.
Board of Education members will participate in this meeting remotely in accord with Section 6 of Executive Order 5 issued on March 16, 2020. This meeting will be streamed live through Zoom and can be accessed below.
Here's a link to attend the meeting online and information on how to submit comments to prior to the start of the meeting: http://www.psd202.org/documents/1595616779.pdf
The initial proposed "Return '20" plan would have allowed students to return to in-person learning for the second quarter this fall if COVID-19 conditions improved.
Board member Heather Drake, Vice President Rod Westfall and President Kevin Kirberg supported the proposal. Board Secretary Dave Koch, and Board members Bob Smith and Mike Robey voted against it. Board member Joette Doyle was absent because of recent health issues.
"There's nothing wrong with board members disagreeing, but there is a degree of urgency," District spokesman Tom Hernandez said Tuesday. "Our job is to make this work for everybody."
The Board first heard the proposal on July 15 at a special Committee of the Whole meeting. Community members emailed more than 1,800 comments both for and against the proposed plan.
District officials considered many factors in creating the "Return '20" proposal including more than 33,300 parent, student and staff comments collected through several surveys this spring and summer; input from several parent, staff and student committees; a long list of challenges ranging from transportation, safety, supplies, staffing and liability.
"The survey was just one of many things we considered," Hernandez said.
The district's administration and the teachers are confident they are ready to initiate a solid remote learning plan to start the school year that also incorporates in-school learning. The latter would be further ramped up if the Coronavirus metrics continue to improve, according to Hernandez.
"We recognized remote learning did not go as smoothly as we had hoped last spring," he said, adding that there was not much time to get it off the ground and the schools had to go from "1 to 1,000 in two weeks."
"We've done a tremendous amount of work since March," he said. The district purchased an additional 10,000 laptop computers and the teachers are ready to launch a much more cohesive remote learning plan with checks and balances in place for student accountability, Hernandez added.
Overall, district officials stressed that they were confident that changes made to District 202's remote learning plan to bolster resources, supports and participation will significantly strengthen the district's program.