Joliet mayor scuffles with protestor
Area pastors say they are seeking justice, want O'Dekirk to resign
By Rex Robinson | 6/4/2020, 1:44 p.m.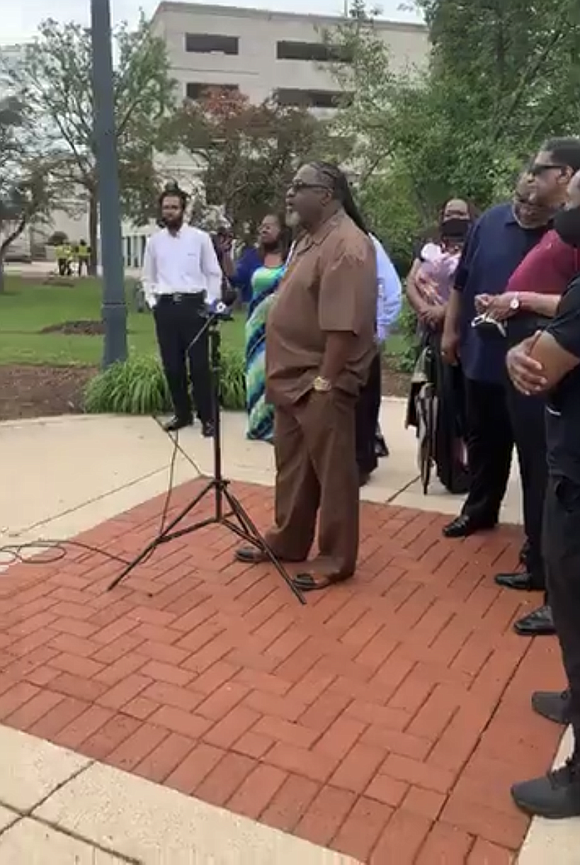 Joliet Mayor Bob O'Dekirk on Sunday night assisted police officers during a protest that later turned into a riot along Jefferson Street. O'Dekirk made a statement after the video surfaced showing the mayor using physical force to subdue a protestor who, he said, had attacked him.
Now some area pastors are calling on O'Dekirk to resign. Pastors Warren Dorris, Herbert Brooks and Bishop Steven Evans said the three will host a press conference at noon Wednesday on the steps of the Joliet City Hall at 150 W. Jefferson St.
Reader poll
63 total votes.
"Two brothers came to us and asked for our help," Brooks said. "I saw the video. I saw the move the mayor used on the one brother and he did pushed him toward the police car."
Brooks said the two brothers told him they both went to the hospital and were treated and released.
The one brother who got into the scuffle with the mayor told the pastors he didn't even know it was the mayor, Brooks said. While a press release stated the pastors are seeking O'Dekirk's immediate resignation, Brooks declined to say that.
"We're calling for justice in the City of Joliet," he said. "Whatever that looks like. I'm asking for justice for these two young men.
"Right now there are protests going on everywhere and people are calling for justice and this was no different."
Brooks added that the two brothers denied any wrongdoing in the scuffle with the mayor and were just on their way home from the protest.
O'Dekirk said he was "confronted by a rioter, then attacked. Using standard police tactics to immobilize the attacker by separating him from the crowd and walking him backward toward police officers, I was jumped from behind by a second attacker. They were arrested - unharmed - and are subject to a bond hearing and criminal trial. Unlike many Joliet first responders protecting Joliet that night, I was lucky enough to walk away with just a few bruises."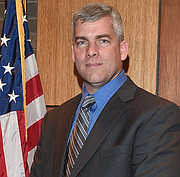 During a press conference held outside the Joliet City Hall Wednesday, According to Evans, one of the men spent two days in the hospital and another suffered back injuries. Before getting into city politics and becoming a mayor, O'Dekirk was a Joliet Police Officer. Evans said the mayor's street name was "Thumper" and that he was once suspended for 49 days. "That says a lot about the person we're talking about," Evans said. "You cannot be mayor and Thumper at the same time."
O'Dekirk has vehemently denied causing any harm and said he was using common police tactics to subdue the man.
Dorris said if that were the case, he wouldn't have had to go to the hospital for treatment. "You cannot be beaten by several police officers and be unharmed," he added.
The pastors want the city council to take a vote of "no confidence" against O'Dekirk.

O'Dekirk said he had a "great discussion (earlier Sunday) with peaceful protesters who are justifiably angry about the death of George Floyd and were looking to participate in building a better understanding between minority members of the Joliet community and local government.
"We were all working toward a common goal," O'Dekirk added.
He said after the peaceful protesters had made their views known and gone home the looters, vandals and arsonists came out in force to disgrace themselves, their families and our community.
"As a former Joliet Police officer and as the Mayor of Joliet sworn to uphold the laws our state and city, I was on the front lines with our police officers urging anyone disturbing the peace or engaging in criminal activity to go home. The general response was a cascade of verbal abuse followed by rock, bottles, bricks, fireworks and punches being thrown at police officers attempting to protect the peaceful citizens of Joliet.
"As Mayor of Joliet, I am calling on all of our citizens to stand together. We all should defend the right to protest. We all should condemn the violence that is engulfing our nation and state. And we should all do our part to promote the defense of our families, our homes, our local businesses, our community, and our mutual values as Americans."