Wine of the Week: Milano Wine Week goes digital for 2020
COVID Pandemic sparks innovation in wine world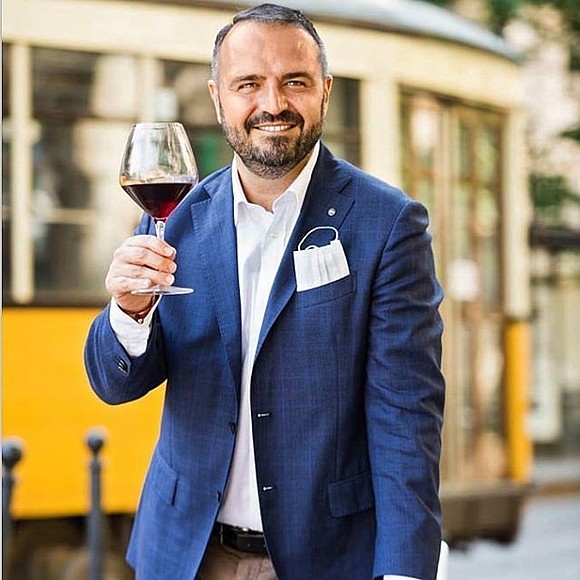 Necessity is the mother of invention. That old adage has borne new fruit in the age of the pandemic. Wine producers around the world have taken to the Internet in order to not only sell their wine, but to hold virtual tastings and seminars. In many instances, the instant and global reach of the Internet has served to enhance sales and substantially raise the profile of wines and regions that were hereto for unrecognized.
One of the largest events in the wine world is Milano Wine Week, which was threatened with extinction with the worldwide COVID 19 pandemic. Last year's event constituted a record number of events for both the wine trade and the public and drew an unprecedented international on-site attendance for seminars, master classes, guided tastings, informal walk-around tastings forums and a host of wine-related events, concerts and celebrations. There were over 300 events and 300,000 attendees, with 1,500 companies involved in over 300 venues, with activities all over the cosmopolitan city of Milan, Italy.
This year's event, created by Federico Gordini and produced by SG Company's Format Division will be even greater in scope. "This year's format has been rapidly transformed," Gordini stated. "It has been reimagined, redesigned and turned into an even greater and more ambitious project. By creating the first-ever digital platform-supported wine event, wine lovers of Italian wine all over the world will have a chance to participate, even at a time when travel is restricted."
The new 2020 edition of Milano Wine Week becomes an international digital wine platform, hosting both digital events and physical experiences in cities around the globe. Wineries will present their products to key markets directly from Italy in rich calendar of events from October 3-11 2020, that are designed to exhibit the fascinating world of Made In Italy.
Overcoming COVID-19 restrictions, Milano Wine Week transforms into the most innovative and digitalized world wine event.
This edition's greatest innovation will be the International Digital Tastings, wherein exclusive wine tastings will take place in an actual 'space,' conceived as a TV studio hosting a selected team of Italian wine operators, restaurateurs and journalists. Wine producers will have an opportunity to present their products in several countries around the world simultaneously. Participants will be able to interact with Milano Wine Week, thus overcoming the geographical distances, thus fueling a wide international network. For more information on this exciting global wine extravaganza, visit mmilanowineweek.com.