Books: Spring reading ideas
3/23/2020, 7:40 p.m.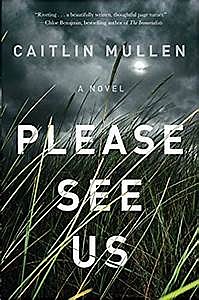 For parents or parents-to-be, how about something different: "Designing Babies" by Robert L. Klitzman, M.D. is a guidebook of sorts, filled with choices that potential Moms and Dads can make when taking that big step toward parenthood – but it's also a book about how tomorrow's generations are being affected by technology today. Also, try "9 Months In, 9 Months Out" by Vanessa Lobue, which is a scientific look at pregnancy and being a parent, written by a scientist.
The reader who hates the fact that Church has to be missed will enjoy having "The Knights of Columbus: An Illustrated History" by Andrew T. Walther and Maureen H. Walther around. It's a large, beautiful retrospective on the "K of C," its contributions, and many of the leaders who influenced the Knights through the decades.
Hang on to hope that this will be over soon, but reading "Nomad: Designing a Home for Escape and Adventure" by Emma Reddington. This heavy, beautiful book is filled with ideas for the person who wants to convert a bus, van, or boat into a permanent living space that's movable. You can dream, can't you? While you're reading that one, keep "Making a Life" by Melanie Falick nearby; it's a book on crafting, art, and subsisting on that which you create.
Depending on the view from your bed or sofa, "On Flowers" by Amy Merrick might be something to lift your spirits. It's filled with photos, and its words reflect an appreciation for all things colorful. The book to read after that: "White Feathers: The Nesting Lives of Tree Swallows" by Bernd Heinrich, and learn about your feathered friends.
Another book to find, one that's perfect for environmentalists, is "Cat Tale: The Wild, Weird Battle to Save the Florida Panther" by Craig Pittman. Filled with humor, action, and a pretty kitty, it's great for animal lovers, too. And this: "Running with Sherman" by Christopher McDougall is a story of a donkey and you know you want it.
If you're thinking that now's the time to consider a good break and a new business, "Discipline Strategy" by Timothy L. Coomer, PhD is a worthwhile read and a good place to start. It's about decision-making, goal-setting, and doing the best work you can offer to your customers.
Sports fans, there's no doubt that you're feeling bereft without your favorite team on TV, so why not pick up a sports book instead? One like "Games of Deception" by Andrew Maraniss. It's the tale of Nazi Germany, World War, and the United States' first Olympic basketball team. Another book for the sports fan is "The Eighth Wonder of the World: The True Story of André the Giant:" by Bertrand Hėbert and Pat LaPrade. It's a tale of wrestling, and the real man who made it fun to watch.
If this quarantine is compounded by loss, look for "Finding Meaning: The Sixth Stage of Grief" by David Kessler. It's a book for healing that takes things just one step beyond old, conventional grieving.