Living life from an isolation view
Area residents learn to cope with Coronavirus
Madhu Mayer - mm@thetimesweekly.com | 3/25/2020, 8:51 p.m.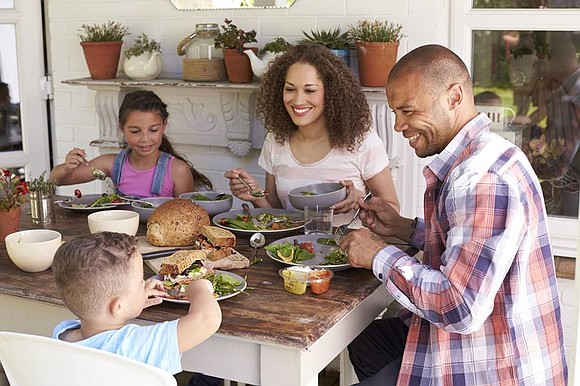 It is a cloudy, cold Saturday and Marcia Ginsburg of Joliet is finding herself in a situation she never thought would happen.
She is working her IT job from home and taking her two daughters for a quick stroll in the neighborhood. Instead of being in school, the girls are taking a hiatus from their daily routine as the world grapples with the Coronavirus pandemic that has claimed more than 10,000 lives globally. Confirmed infections in the United States has surged to more than 14,000 and deaths have risen to more than 200. Medical experts have said they believe the respiratory virus is three times more contagious than the flu.
"It is great being at home with the girls, but we are running out of things to do," she said. Since the Centers for Disease Control and Prevention recommends social distancing and staying home, Ginsburg said taking her daughters on play dates is out of the question.
"We are supposed to remain in our homes regardless of whether we feel good or not," she said. "Thank God, we don't have the symptoms for the Coronavirus, but we are starting to feel isolated."
If it wasn't for talking to family and friends via Face-time on their phones, Ginsburg thinks she would be climbing the walls. "I miss catching up with friends and family," she said. "We would normally go out to eat, but that is out of the question as those establishments are closed to inside dining."
Kevin Lanier of Shorewood said dealing with the Coronavirus seems much worse than the aftermath of the Sept. 11, 200, terrorist attacks, especially after Gov. J.B. Pritzker issued a stay-at-home or shelter-in-place order as of Saturday night. This means people can only leave their home for essential business, like buying groceries or medicine.
"I remember the week after (the terrorist attacks) happened, people went back to work and school and things somewhat returned to normal after that terrifying day," he said. "And, we had sports to occupy our time and thoughts. I remember when baseball returned, it brought everyone together and gave us comfort."
Unlike that moment in history, Lanier said the Coronavirus has isolated people rather than bring them together.
"I recognize the value and importance of social distancing to keep us safe and stop spreading the virus to others, especially the elderly and those with underlying conditions, but it is getting harder to stay away from people," he said. "Sometimes going to a bar and watching a ball game and taking to strangers is a nice way to end the day. At least you can socialize with people and talk about current events and not feel so alone."
Mary Kalinowski of Plainfield said she was not prepared for the hoarders who emptied the store shelves, grabbing everything from toilet paper to non-perishable items like pasta sauce, in the aftermath of the pandemic.
"I know people are scared and they want to have enough food so their families don't go hungry as everyone are home together," she said. "But it just makes this bad situation worse."
Like Lanier, Kalinowski is taking everything in stride. "I never thought things would return to normal after the terrorist attacks, but it did," she said. "This too shall pass and we will be stronger for it."