Wine of the Week: Duckhorn Vineyards NAPA Valley Merlot 2017 - $56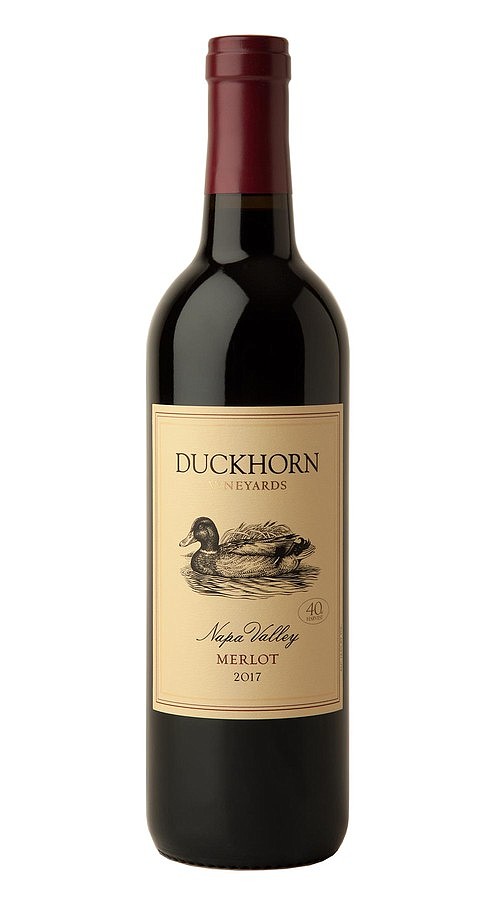 Napa Valley wineries are finding creative ways to deal with the COVID-19 calamity and still make available their award winning wines. Many have closed their tasting rooms and are offering pickup and online sales and deliveries only. The tasting rooms are minimally staffed for take-out only, just as many restaurants are.
No in house tasting is allowed. To bridge the gape, many are also offering tasting kits to their online customers so that they can virtually participate in online tasting sessions with an in house wine expert. One of those exploring the new technological approach is Duckhorn, one of Napa Valley's legendary producers.
Duckhorn Vineyards has been producing finely crafted Bordeaux-style wines since their inaugural vintage in 1978. Its vineyard-designated bottling from Three Palms is one of California's first single-vineyard Merlots. Its 2014 vintage was awarded 95 points by Wine Spectator and rated its #1 Wine of the Year. At $200 a bottle, it is completely sold out, but Duckhorn has a full line of exceptional wines available online at duckhornwineshop.com.
One of its most popular, and certainly one of its most value-priced wines is its flagship Merlot. 2017 Duckhorn Vineyards Napa Valley Merlot ($56) is one of the benchmarks for California Merlot.
Highly complex and sophisticated, this is a classic expression of Napa Valley Merlot. A blend of 80% Merlot, 16% Cabernet Sauvignon, 2.5% Cabernet Franc, 1% Petit Verdot and 0.5% Malbec, this exquisite wine is aged in 100% French Oak barrels with a breakdown of 40% new and 60% neutral barrels to, first of all, add complexity and depth and to secondly, provide smoothness and elegance.
Bursting with bright red fruit flavors of lush cherry and raspberry notes, it is further bolstered by after notes of cocoa and freshly baked piecrust. Blessed with a silky palate, the wine further reveals notes of ripe plum, blueberry and licorice, all culminating in a long, elegant finish. This is a wine to savor with a grilled Porterhouse or Prime Aged New York Strip with the bone-in, of course. Its the perfect accompaniment for that special meal.
Make sure to finish with a nice cheese course of ripe St. Andre and a bit of Stilton for a nice peppery bite. Dessert? A nice Crème Brulee' topped with a warm compote of mixed raspberries, blue and black berries, raspberries and strawberries. Save a bit to savor by the fire with a good Fonseca or Macanudo cigar. I can't think of a better way to "shelter in."