House panel wants big companies to return taxpayer money
Stimulus funds intended for small businesses
5/13/2020, 12:52 p.m.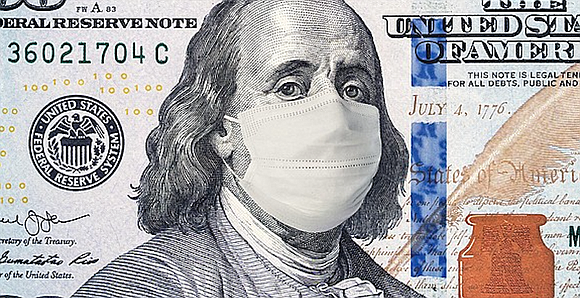 In its first official action since being established by the House of Representatives, the Select Subcommittee on the Coronavirus Crisis, chaired by Rep. James E. Clyburn, on Friday sent letters demanding that large, public corporations immediately return taxpayer funds that Congress intended for small businesses struggling to survive during the coronavirus crisis.
Some of that money could have helped small businesses in Will County that are also experiencing hardships as a result of the economic downturn caused by the pandemic.
"Since your company is a public entity with a substantial investor base and access to the capital markets, we ask that you return these funds immediately," the panel wrote. "Returning these funds will allow truly small businesses-which do not have access to alternative sources of capital-to obtain the emergency loans they need to avoid layoffs, stay in business, and weather the economic disruption caused by the coronavirus crisis."
When Congress passed the Coronavirus Aid, Relief, and Economic Security (CARES) Act with broad bipartisan support, it intended to provide an invaluable lifeline for small businesses that otherwise might be forced to lay off employees or shut down entirely. Congress did not intend for these funds to be used by large corporations that have a substantial investor base and access to capital markets.
Unfortunately, many large companies were able to utilize this program and obtained loans that were intended for small businesses. Some of these companies have returned these funds amid widespread public outrage, but others have refused.
This is an issue of significant bipartisan concern. As House Republican Leader Kevin McCarthy recently stated on national television, "I was on the phone with the President and the Secretary Mnuchin yesterday, making sure that that's not gonna happen, that we will go after those big companies that cheat the system."
Similarly, Treasury Secretary Stephen Mnuchin called these actions "outrageous" and added that he never would have expected such abuses "in a million years."
The Subcommittee sent letters to companies that: (1) are public; (2) have market capitalization of more than $25 million; (3) have more than 600 employees; and (4) sought and received "small business" loans of $10 million or more. The panel asked the companies to inform them by May 11 if they will return these funds. If not, the panel asked the CEOs to produce a range of documents no later than May 15.