More young people in Will County now contacting COVID
Joliet, Bolingbrook and Plainfield reported highest number of cases
By Rex Robinson | 8/26/2021, 6 a.m.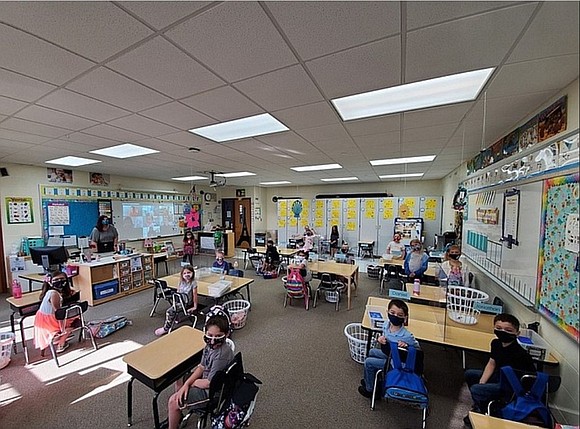 COVID cases are on the rise in Will County, with the seven-day test positivity rate surpassing 7 percent and now more younger people are contracting the virus, according to data from the Will County Health Department and the Illinois Department of Public Health. Health Department officials are strongly encouraging more people to get vaccinated.
The IDPH on August 19 reported a seven-day test positivity rate for Will County of 7.2 percent, a total of 82,157 cases and 1,059 reported deaths from the virus.
What's alarming about the recent numbers are that spikes are among younger age groups, and the most (14,730 cases) are those between the ages of 20 and 29, and 9,529 cases being children between the ages of 10 and 19, according to the data. There were 18,372 cases reported between the ages of 50 and 59, 13,605 between the ages of 40 and 49, and 12,654 between the ages of 30 and 39.
Gov. JB Pritzker earlier this month mandated that all Illinois school children must wear masks while in school. Parents in some districts have balked at the mask requirement for their children, but most schools are holding firm to the mandate.
Bolingbrook, Joliet and Plainfield had the highest number of cases as of August 9, the most recent data available. Joliet had 221 reported cases, while Plainfield had the second highest reported number with 164 reported cases and Bolingbrook had the third highest reported number with 120. Romeoville had 61 and Naperville had 67, while all other communities were below 60 in the number of reported cases.
Valley View School District 365U Supt. Rachel Kinder told the school board and parents on Aug. 9 that partnership is essential to a successful and safe new school year and the district will follow all COVID related guidance and mandates from the governor's office, the IDPH and Illinois State Board of Education.
"I do not have the luxury of the sources I listen to, to do my own research and to disregard known public health guidance despite your personal preferences, despite my personal preferences, despite your feelings and despite mine," Kinder said, and added she is an employee of a public school district. "I am governed by school code, state and federal lows, known organizations such as the Centers for Disease Control, the Illinois Department of Public Health and the Illinois State Board of Education and all weigh heavily on what we do here. A mandate from the governor does set an expectation – a requirement for school district to follow. The implications that come along with that are real. So, as we return to full in-service instruction with all our students, that is our priority."
On Aug. 23, after students had returned to in-person learning throughout the district, which covers Bolingbrook and Romeoville, Kinder struck a more celebratory tone and commended staff, students and families for doing an "amazing job of getting our school year started on a positive note. We are off to an amazing start," she said.
However, Kinder added that she and other district officials will continue to remain vigilant to stop the spread of COVID and protect the students and staff.
"We're going to continue to be proactive," she said. "We're going to monitor conditions and we're going to respond with increased or decreased strategies where appropriate."
All area children are back in the classrooms as mandated by ISBE and the governor. In addition to safety concerns and mask mandates, Joliet Public Schools District 86 is dealing with a different problem as the new school year begins. Supt. Theresa Rouse sent a letter to parents earlier this month about problems with bus driver shortages.
"School bus companies across the nation are experiencing driver shortages," she said in the letter. "The two primary bus companies that we use have not been spared. These shortages will have an impact on the transportation services that are provided to our students. In response to the personnel shortage, we have adjusted bus routes/bus stops to be able to provide the most reliable transportation services to as many of our qualifying students as possible. This means that your child(ren) may be at a different bus stop than in previous years. That stop may or may not be a short distance farther from your home than in the past."
Rouse added that she anticipates some routes will arrive late for the first several weeks of school. This means that pick up and drop off times printed on bus passes may vary from the actual pick up and drop off times. This variance, she said, will be greater than in previous years and may be significant (for example, more than 20 minutes late picking up and/or dropping off).
"We understand the inconvenience these circumstances cause and we are working closely every day with the bus companies to provide transportation as efficiently as possible," Rouse said.