Tawny Tortoise in Plainfield closes
Madhu Mayer - mm@thetimesweekly.com | 8/30/2021, 11:15 p.m.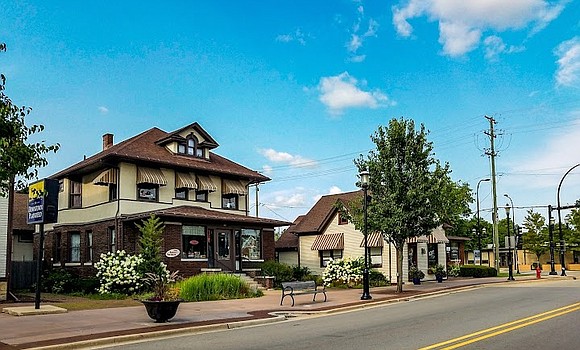 After more than three decades, a Plainfield institution has closed its doors for good.
The Tawny Tortoise, 24012 W. Lockport St., a go-to place for area shoppers who prefer unique items for themselves or as gifts, has closed after 33 years in downtown Plainfield. The closing was bittersweet last weekend as shoppers took the last opportunity to grab collectibles and store fixtures like cabinets during the final sale.
Jennifer Grant of Joliet was among the shoppers there to grab hard-to-find items for the upcoming holiday season.
"They always carried unique items like candles, antiques, home items and other products which made ideal Christmas gifts," said Grant. "I don't know where I am going to go now to finish my Christmas list."
Grant credits owner Mary Alice Lambert for making the specialty retail store a Plainfield institution.
"Just like the name, this is a cozy store where you take your time and browse and slowly enjoy everything that is there," said Grant. "So many people equate shopping with getting in and out of the store quickly. Not at Tawny Tortoise. The shopping experience is as important as what you buy."
Mary Mastny of Shorewood said she bought all the specialty foods and dining items for her home at the Tawny Tortoise.
"It started with my mom shopping there when we lived in Plainfield and when I got married and moved to Shorewood, I continued the tradition," said Mastny. "I furnished my home with so many things at the store, along with buying toys, books and dolls for my daughter when she was born."
The closing of the store means a large retail business will now be vacant in downtown Plainfield.
"This is a sad day for Plainfield," said Kary Krueger of Plainfield. "I know retail businesses really suffered due to the coronavirus, but the fact is so many people do their shopping online which means less money is left for neighborhood businesses like the Tawny Tortoise.
"The sad part is we are losing a bit of our tradition for the sake of convenience."