Silver Cross Hospital and Lewis Univ. partner on student loan repayment support
10/26/2021, 3:56 p.m.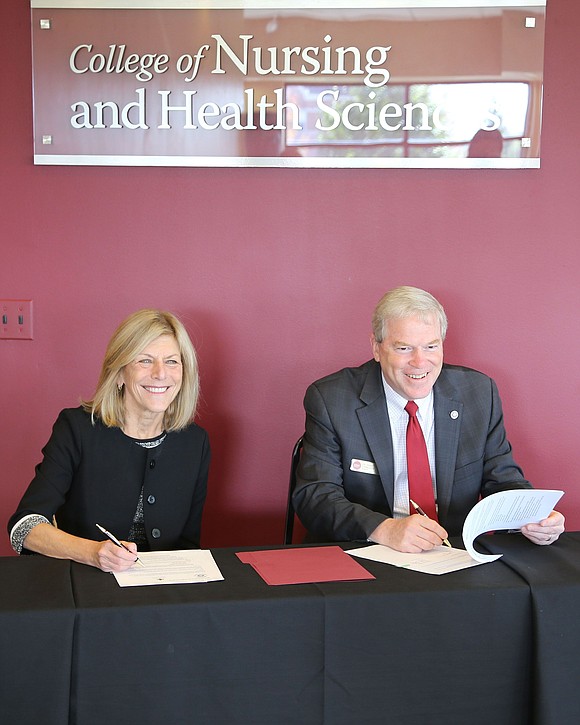 Romeoville - With a shared commitment to the future of the nursing profession, Silver Cross Hospital has partnered with the Lewis University College of Nursing and Health Sciences to provide student loan repayment support of up to $27,000 for Lewis nursing graduates who pursue a nursing career at Silver Cross after graduation.
"This program will help to alleviate some of the concern over student debt for our nursing graduates and enable them to fulfil their professional goals of providing excellent healthcare with compassion as part of the Silver Cross team," said Dr. David Livingston, president of Lewis University.
Equal payments will be made directly to students over a four-year period which they can use to assist in repaying their student loans. For Lewis University graduates to qualify, they must
• Complete their BSN degree at Lewis University
• Pass the NCLEX licensure exam
• Commit to a nursing career at Silver Cross for a minimum of four years
• Participate in Silver Cross' Student Nurse Assistant Program, complete a clinical rotation at the hospital, or work in a paid summer employment opportunity at Silver Cross.
"We have an exceptional nursing team at Silver Cross," said Ruth Colby, President and Chief Executive Officer of Silver Cross Hospital. "I'm delighted to partner with Lewis University and invite their well-trained graduates to our family."