Opioid use on the rise in area communities
By Rex Robinson | 9/2/2021, 6 a.m.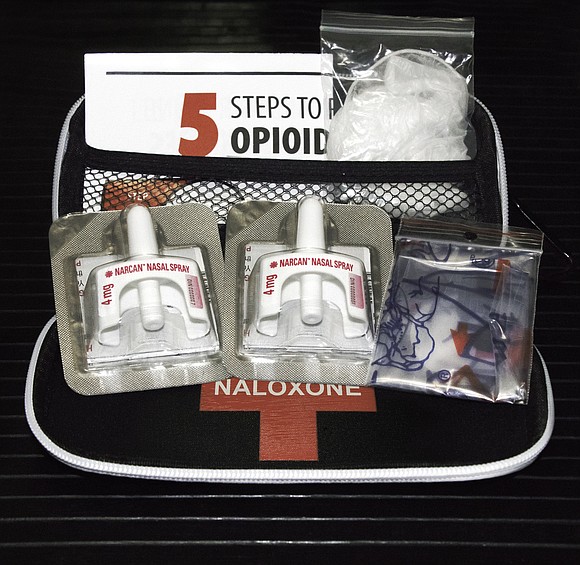 UPDATED STORY
In seeking donations from potential donors, officials from the MorningStar Mission in Joliet in a recent email said, "hundreds of our Joliet and Will County neighbors die of opioid overdoses each year."
They went on to discuss the recovery programs at MorningStar and how they help addicts to overcome opioid addictions.
MorningStar, however, is not the only ones to reach out to those struggling with addiction to opioids in Will County.
With a 37 percent increase in opioid overdose deaths across the U.S., Will County officials are working to bring awareness to Illinois' overdose and addiction health crisis and starting Thursday, Sept. 2, from 5 to 8 p.m. the addiction treatment center Gateway Foundation and the Will County Substance Use Initiatives Office (WCSUI) will locally distribute Narcan, the life-saving opioid overdose reversal drug.
"Addiction and overdoses are on the rise. We need to raise more awareness and get people to talk about addiction as a brain disease, not a moral failing," said Teresa Garate, Senior Vice President, Strategic Partnerships & Engagement, Gateway Foundation.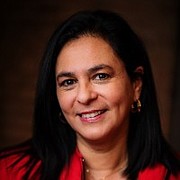 Gateway Foundation has a residential and outpatient treatment center in Aurora, serving residents of Will, Kane, and DuPage Counties. Gateway Foundation recently opened a new outpatient center in Downers Grove and has launched its virtual programming called "GatewayConnect" where people can access virtual outpatient services as well as engage with a large recovery community for after care and long-term recovery support, according to Garate.
The Will County Executive Office Department of Substance Use Initiatives under the leadership of its director, Dr. Kathleen Burke, has been responsible for the Illinois Prevent Opioid/Prescription Overdose-related Deaths Grant for the past five years. The Office of Substance Use Initiatives monitors the non-fatal and fatal overdoses in Will County, distributes Narcan and offers training on how to administer it including Virtual Naloxone training and distribution during the Covid pandemic, and collaborates with the community agencies involved in prevention, harm reduction, and treatment and recovery of a Substance Use Disorder with a specific focus on opioid use. Burke also represents Will County on the Illinois Opioid Crisis Response Advisory Council.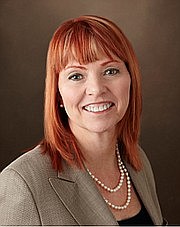 "We launched Got Naloxone directly aimed at getting naloxone into the hands of as many people as possible in Will County," Burke said. "Naloxone is a prescription medication approved by the Food and Drug Administration (FDA) designed to reverse an opioid overdose. We targeted the locations where the largest number of overdoses were occurring. Our pop-up resource table distributes Naloxone at Farmers Markets and food pantries to reach individuals that may be at high risk for an overdose and their family members. Individuals less likely to attend a public naloxone training will stop at the booth and pick up Narcan."
According to Burke, Gateway is providing additional Narcan to distribute in Bolingbrook, an area with a high-risk population.
During the height of the COVID pandemic, opioid overdoses spiked around the country and the Will County region.
Before the pandemic, people were dying of overdoses at a rate of about 130 per day in the U.S. and since the pandemic that number has increased to 240 per day, according to Garate.
"This has had a devastating impact in communities across the entire nation," she said. "As the pandemic continues, we believe that there are several complicating factors – people are scared to go to treatment. In fact, early in the pandemic, some treatment providers had to close their doors because of COVID – Gateway Foundation stayed open."
Additionally, according to Garate, people continue to be isolated and alone so if they overdose by themselves there is no one there to help save their life.
"We are distributing Narcan in hopes that we can help save lives," she said. "We are distributing Narcan in a public space because we want to connect with and educate people on what the signs of overdose are and talk to them about how to administer Narcan. The more information people have about it, the more opportunities we will have to save a life."
Gateway Foundation, she added, hopes to educate as many people as possible. "We also want to bring attention to and celebrate those who live in recovery – it's hard work.
September is National Recovery Month and Garate said the goal is to share success stories that will reduce the stigma associated with the illness of addiction. "We want people to know that recovery is possible and that treatment works," she said.

According to Burke, the goal is to reduce barriers for people entering treatment. Gateway has responded to efforts by creating a 24-hour hotline for people to contact, (877) 505-HOPE.
Other efforts to combat opioid addiction in Will County include:
• Will County Health Department is opening a new substance use therapy department to increase resources available to people regardless of income.
• Increase accessibility for people to receive Medical Assisted Treatment – Will County Health Center has expanded its program.
• Women's and Children's Recovery Home is in the planning stages.
• More recovery homes to facilitate long term recovery.
Narcan distribution continues Thursdays in September, from 5 to 8 p.m. at the Bolingbrook Promenade Farmers Market.