Two teens battle for US Open title in Saturday afternoon women's final
Fernandez-Raducanu match makes history as first major final with unseeded players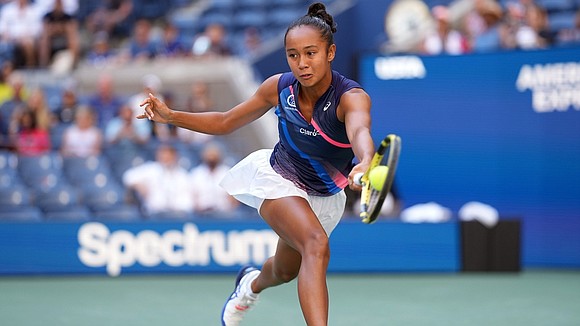 Canada's Leylah Fernandez and Britain's Emma Raducanu weren't even born when Serena Williams and Martina Hingis faced each other for the Grand Slam title in 1999. The two teens are the first since then to battle it out for the 2021 US Open Women's Singles title on Saturday.
Raducanu made history as the first qualifier, man or woman, to ever make it all the way through to a Grand Slam final. Along the way, she has not dropped a set. She is also the first British woman to reach a major final since Virginia Wade took Wimbledon in 1977.
Raducanu hopes to duplicate Serena William's feat in 2014 by capturing the US Open title without dropping a set. If she wins, she will be the first player since Jelena Ostapenko in 2017, the win a Major as her first title.
Fearless Fernandez captured her first WTA title at Monterrey earlier this year. Now ranked No. 73 in the world, she could step into the step into the top 20 with U.S. Open win.
Already, the petite giant-slayer has wiped out four-times Major winner and two-time Open champion Naomi Osaka, three-times Grand Slam winner Angelique Kerber and fifth-seeded Elina Svitolina in the quarterfinals.
It will be tough for the crowd to decide whom to get behind. Both teens have a winning charm in addition to their spectacular play. Ironically, both have Canadian roots and had a friendly rivalry as youngsters. Raducanu was born in Toronto, but her parents moved to England when she was a toddler. Fernandez was both in Montreal. The two played each other in junior Wimbledon, where Raducanu won.
"I have nothing to lose," Fernandez said breezily of her upcoming contest.
The match between Fernandez and Raducanu is the first major final in the Open Era, men or women, to feature two unseeded players. It all unfolds Saturday at 3pm CT on ESPN.